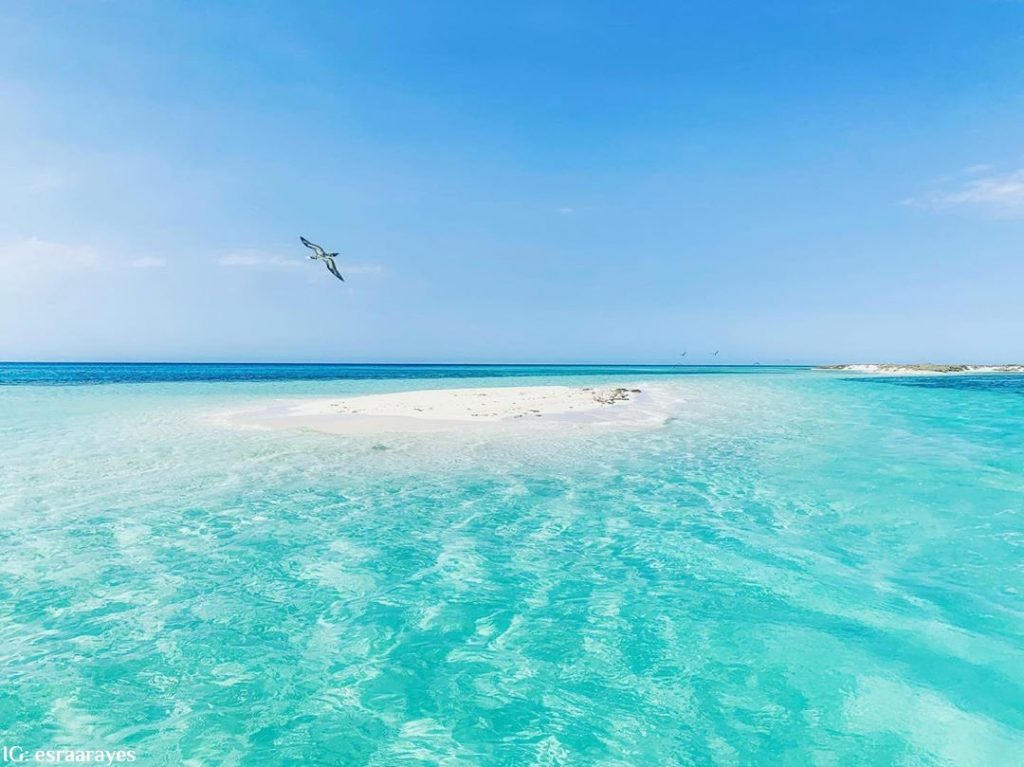 Schedule:
Everyday
Tour Highlights:
6 Days 5 nights Jeddah, Umluj & AlUla
Day 1: Arrival to Jeddah
Your tour leader/driver will be waiting you. They will be holding a sign of SaudiArabiaTours, You do not need to look for them – they will be waiting for you and will find you.
You will be transferred by an A/C car to your hotel. Overnight in Jeddah.
Day 2: Jeddah Historical Tour
Breakfast.Start your tour to visit Jeddah's historical downtown area (Al-Balad) which is the historical area well known as the "Old Town", where many of the oldest families used to live and work. It boasts of old buildings, a traditional souk and many restaurants, where visitors get to walk amid the old streets and experience the traditional landscape of the old town.
Then you will visit Al Shafi Mosque, The oldest mosque in Jeddah.
When you are in historical Jeddah we will take you back to the old era of Saudi Arabia, all your senses will be in action. You will hear and learn amazing stories about Jeddah and ride and walk through secret doors, Enjoy a wonderful walking Al-Balad.
This history tour of Old Town will take you along all the less known must-see local spots: Beit Nassif, Makkah gate for a photo stop, Historical Jeddah north gate stop for a photo, other historical houses provide a rare opportunity for you to experience the blend of traditional architecture with modernity Old Market hidden gems, Old Jeddah hidden galleries and Local Jeddah food shops only for locals no tourists know about it.
Then you will visit Al Tayebat International City Museum, It's a maze of different rooms covering Saudi history, architecture, interior decoration, Islamic art from Saudi and other Islamic countries. The museum itself is a great place for photos.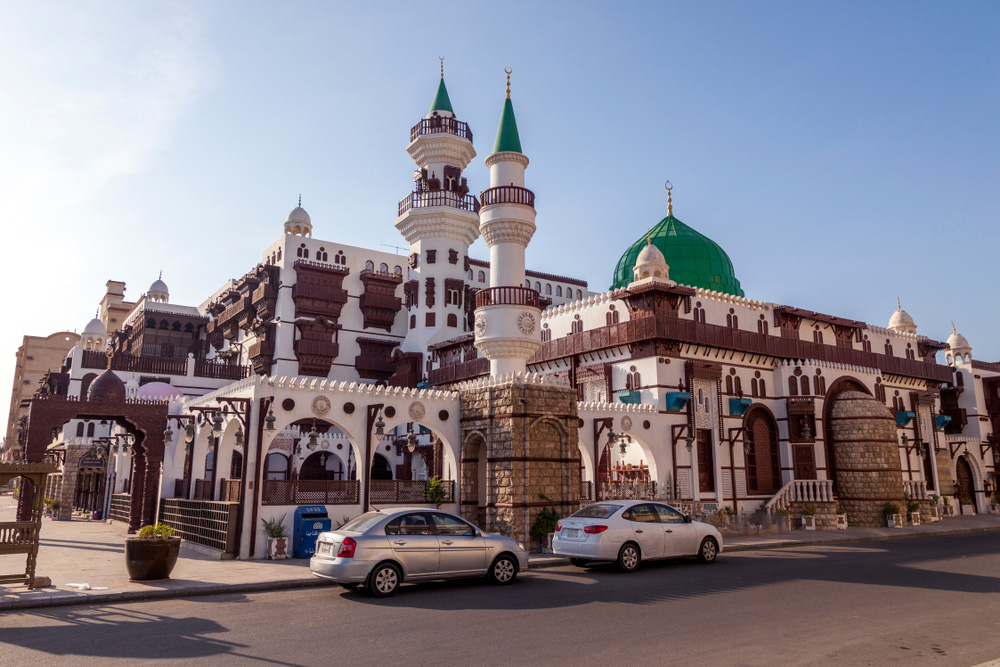 Its four-floor collection has displays ranging from pre-Islamic artifacts, exquisite Islamic manuscripts, old coins and weaponry to stunning furniture, pottery and traditional Saudi dress. Replicas of home interiors from every region are also featured. Exhibits are accompanied by excellent information panels, as well as dioramas of the Kingdom's provinces.
At the end, you will enjoy a ride along The New Jeddah Corniche is the 30 km coastal resort area of the city of Jeddah. Located along the Red Sea, the corniche features the coastal road, recreation areas, pavilions and large-scale civic sculptures for all to enjoy and take pictures.
(Optional) Jeddah Food Tour
Overnight in Jeddah.
Day 3: Umluj Tour
Breakfast. Drive to Umluj (147 km) is often referred to as the Maldives of Saudi Arabia. The 104 little islands to the north of the town are all about egg-white sands and ancient swaying palms, and there's a gentle technicolor world of nudibranchs, turtles and dugongs under the aquarium-like waters.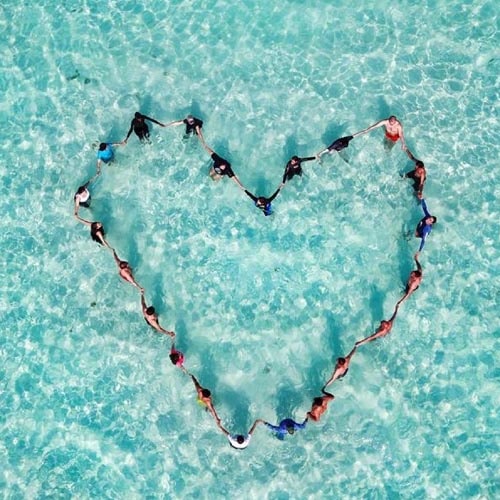 Embark on a journey to discover the highlights of the Tabuk Region during a visit to the town of Umluj with this tour, an adventure through the caves and explore hidden caves.
After that move to Old Town, then to the beach to enjoy sunset.
Lunch included.
Overnight in Umluj.
Day 4: Umluj Beach
Breakfast. Then move to Umluj beach.
Umluj beach has smooth island sand, historic and archeological richness and its natural islands and beaches.
The beauty of Umluj Beach shall rightly be known as the Saudi Maldives.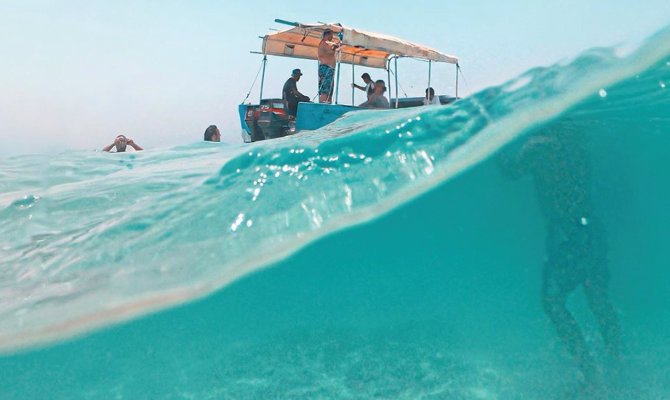 Move to a boat trip to explore the island and swim.
Lunch included.
Drive to AlUla.
Overnight in Alula.
Day 5: Madain Saleh Tour
Breakfast.Start your tour visiting the Hegra, also known as Madain Saleh , or Al-Ḥijr is an archaeological site located in the area of AlUla within Al Madinah Region in the Hejaz, Saudi Arabia. A majority of the remains date from the Nabatean kingdom. The site constitutes the kingdom's southernmost and largest settlement after Petra, its capital.
The Archaeological Site of Al-Hijr (Madain Saleh) is the first World Heritage property to be inscribed in Saudi Arabia. Formerly known as Hegra it is the largest conserved site of the civilization of the Nabataeans south of Petra in Jordan. It features well-preserved monumental tombs with decorated facades dating from the 1st century BC to the 1st century AD. The site also features some 50 inscriptions of the pre-Nabataean period and some cave drawings. Al-Hijr bears a unique testimony to Nabataean civilization. With its 111 monumental tombs, 94 of which are decorated, and water wells, the site is an outstanding example of the Nabataeans' architectural accomplishment and hydraulic expertise.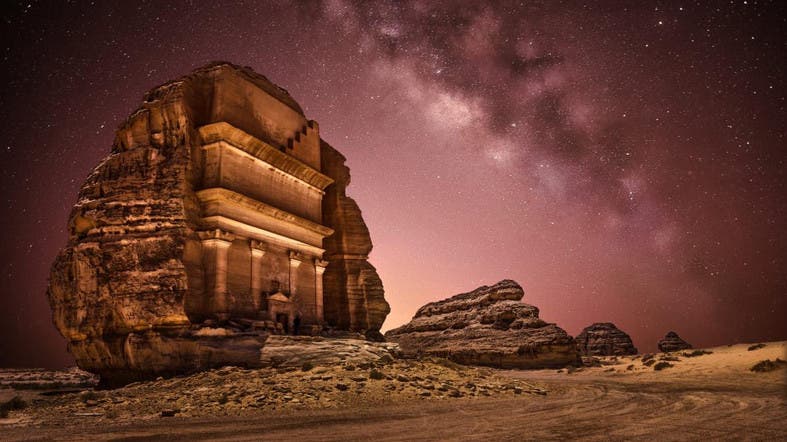 Then we will move to the next visit to Hijaz Railway Station, AlUla has long been a place of journey, travel and exploration; Hijaz Railway station construction began in 1900, reaching Madinah in 1908 and opening in Damascus in 1913. As a result of World War I, the railway's full 1,300 planned kilometres were never completed.
The site dates back to the Nabataean civilisation and is spectacular. Its is a Unesco World Heritage site the first in Saudi Arabia. its holds remains of Hijaz railway from Istanbul from Makkah- Madina that build by the Ottoman empire and distroyed in world war one.
Then enjoy Elephant Rock,This spectacular rock formation resembles an elephant with its trunk touching the ground, is one of AlUla's geomorphological wonders became one of AlUla iconic landmarks.
Elephant Rock, also known as Jabal AlFil, one of AlUla's many geological marvels.
Then visit Jabal Ikmah, An open air library across AlUla's Valley, lie thousands of inscriptions in Aramaic, Dadanitic, Thamudic, Minaic and Nabataean, features one of the oldest inscriptions of the Islamic era dating back to 24AH (644 CE).
Thousands of pre-Arabic inscriptions across numerous sites make AlUla an important location in studying the Arabic language. A mountain north of the AlUla Valley, AlAqra'a, features more than 450 early Arabic inscriptions. Naqsh Zuhayr, to the east, features one of the oldest inscriptions of the Islamic era — dating back to 24AH (644 CE). But no such site is more significant than Jabal Ikmah, home to the highest concentration of and most varied inscriptions in AlUla.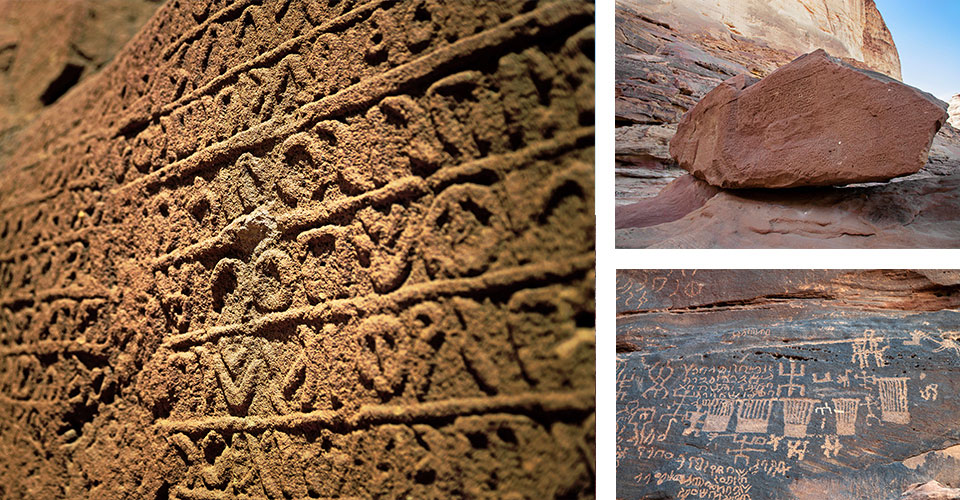 In a beautiful desert landscape warmed by the sun, the largest "open library" in Saudi Arabia sits tucked away in a remote canyon valley.
Overnight in AlUla.
Day 6: Departure
Breakfast. Your Tour leader/ Driver will transfer you to the airport and assist you at the airport through final departure formalities.
Includes :
2 Nights hotel accommodation in Jeddah on bed and breakfast basis.
1 Nights hotel accommodation in Umluj on bed and breakfast basis.
2 Nights hotel accommodation in AlUla on bed and breakfast basis.
All transfers
All your tours and excursions are by an A/C vehicle.
English speaking tour leader/driver.
All your visits include entrance fees.
Our prices include all taxes and services.
Excludes :
International Airfare.
Saudi Arabia entry visa.(We can provide you with your visa upon arrival at your request).
Drinks and any personal expenses.
Tipping
Important Note :
We accept all methods of secure payment: Visa, MasterCard, PayPal, direct bank transfer.
Kindly note that the hotel rating in Saudi is not the same as in USA or Europe, so Luxury or Ultimate Luxury hotel options are always recommended.
Accommodation Plan (A) 5 stars:
Jeddah:

(Prime Hotel – Jeddah, Al Hamra // Radisson Blu Hotel, Jeddah Al Salam // Sheraton Jeddah Hotel // Mövenpick Hotel Tahlia Jeddah )
| | | | |
| --- | --- | --- | --- |
| | 3 Stars | 4 Stars | 5 Stars |
| Price per person in DBL or TRPL Room | 2100$ | 2275$ | 3675$ |
| Solo traveler | 3360$ | 3640$ | 5880$ |
| Christmas & Easter – DBL or TRPL Room | 2520$ | 2730$ | 4410$ |
| Christmas & Easter – Solo traveler | 4032$ | 4365$ | 7055$ |
Accommodation Plan (B) Luxury:
Jeddah:

(Jeddah Hilton // Elaf Jeddah Hotel – Red Sea Mall )
| | | |
| --- | --- | --- |
| | All year round | Christmas and Easter |
| price per person in dbl room | 5075$ | 6090$ |
| Solo traveler | 8120$ | 9745$ |
Accommodation Plan (c) Ultimate Luxury:
Jeddah:

(Park Hyatt Jeddah – Marina, Club and Spa // Rosewood Jeddah )
| | | |
| --- | --- | --- |
| | All year round | Christmas and Easter |
| price per person in dbl room | 5775$ | 6930$ |
| Solo traveler | 9240$ | 11085$ |
Travel Insurance – from AIG
Secure your trip and give yourself greater peace of mind with the Travel Insurance program proposed by AIG for you. For more info visit www.aig.com
One week 50$ per person
More than one week 75 $ per person.
Saudi Sim Card
if you plan to get a Saudi sim card we would advise you to get it at the airport when you arrive. as it will be much easier to buy it from the airport other than anywhere else as they request more documents if you decide to buy it later from anywhere else.
Our Tour Leader/Driver
We don't only choose qualified and professional Tour leader/ Drivers but also choose those who are friendly, with a sense of humor who are committed to offering a superior level of service so you can enjoy your time with them.
How To dress
Both men and women are asked to dress modestly in public, avoiding tight-fitting clothing. Women should cover shoulders and knees in public.
Your passport
You should keep your passport with you during any tour you will be making in Saudi Arabia. don't leave it in your hotel room as some times they request to see your passport or visa.
Saudi Arabia Tour Packages Saudi Arabia Luxury Tours
Riyadh Tours Riyadh Historical Tour Edge Of The World Tour Al Qara Hill & Jawatha AlAhsaa Tour
Jeddah Tours Jeddah Historical Tour Jeddah Desert Safari By Quad Bike
Al Ula Tours Madain Saleh Tour Al Ula Luxury Tour Package – 3 Days
Abha Tours Trip To Rijal Almaa Abha City Tour Abha Historical Tour
Tabuk Tours Tabuk Tour Trip to Wadi Al Disah 3 Days Tabuk Tour
Jazan Tours Jazan Day Tour 3 Days Jazan Tour 3 Days Farasan Island Tour
Umluj Tours Umluj Boat Trip Tour 3 Days Umluj Tour
Dammam Tours Dammam City Tour Al-Qara Hill & Jawatha Al Ahsaa Tour From Dammam
Mecca Tours Mecca religious tour
Women Traveling Alone In Saudi Arabia
Saudi Arabia Honeymoon Packages
Saudi Arabia Desert Safari Tour Packages