Schedule:
Everyday
Duration:
3 days.
Pickup Time:
8:00 am – we can change the time to suit you.
Tour Highlights:
Explore Jazan. Wadi Lajab & Faifa Mountains – 3 days.
Tour Prices:
| | | | |
| --- | --- | --- | --- |
| Single | 2- 3 Persons | 4-6 Persons | 7-10 Persons |
| 1500$ | 1030$ | 880$ | 780$ |
Day 1: Arrival to Jazan
Your Tour leader/ Driver will be waiting for you. They will be holding a sign of SaudiArabiaTours, You do not need to look for them – they will be waiting for you and will find you.
You will be transferred by an A/C car to your hotel. Overnight in Jazan.
Day 2: Wadi Lajab
Start your tour visiting Jebel Qahar is a massif located 80 kilometres northeast of Jazan City that peaks slightly above 2000 meters above sea level. In addition to the wonderful scenery of green mountains Jebel Al-Qahar hosts another jewel of Jazan Province: the Wadi Lajab.
Then dive to Wadi Lajab is considered one of the most beautiful touristic areas in the KSA. It is a canyon infiltrated by streams, which have carved a narrow path between two large mountains. It is part of the Saudi Tihamah valleys and is considered a park for residents and visitors alike.

Then enjoy The valley of Wadi Lajab is in fact canyon about 5 kilometres long and from 3 to 30 kilometres wide but given that its steep sides are as high as 300 meters in some parts the narrow and incredibly deep valley offers some quite dramatic the view points.
But the most incredible feature of Wadi Lajab is the fact that it delivers fresh water more regularly than any other wadi in Saudi Arabia. The stream that runs at the bottom of the canyon creates mid-sized waterfalls and the numerous ponds are deep enough to host fish.
Some visitors have described as Wadi Lajab "heaven in the desert." It is situated between two high rocky mountains with steep sides covered by a green blanket of creepers and thick moss that can resemble a hanging garden.
Wadi Lajab is a truly breathtaking experience.
Overnight in Jazan
Day 3 : Faifa Mountains – Departure
Start your tour visiting Faifa Mountains. They are also known as Fayfa and Faifa Mountains are said to be a "neighbor of the moon" and a "heaven on earth." The peaks go up to 11,000 feet above sea level and are the highest in the region. Check out the view from the top and explore the ancient fortresses built along the mountainsides to protect the area from invaders.
Get amazing green photographs of the terraced landscaping on the slopes as you tread along lightly used paths criss-crossing the rocks.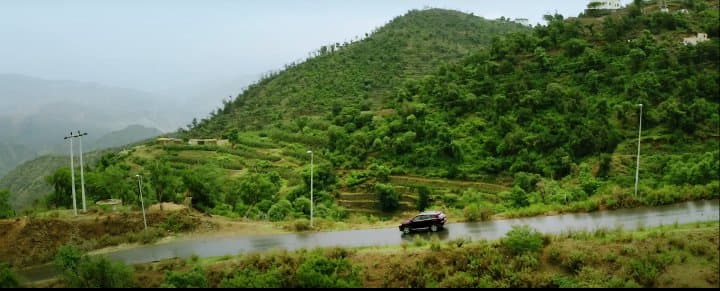 The mountains attract a large number of visitors and tourists from different regions, distinguished by the beautiful nature and valleys known for its greenery. The mountainous areas are famous for their agricultural terraces, and characterized by these mountain are heights of green flora that cover them.
Faifa Mountains are also wrapped around each other, making them look like a single mountain pyramid from a distance, It includes many types of plants, flowers and herbs.
Then enjoy the area has many houses with unique archaeology designed in cylindrical forms and circular terraces. The mountainous area in known to have a large folk heritage area with many popular arts, folk proverbs, legends, judgment and poetry. The region has twenty tribes and clans.
Travel back to your hotel in Jazan.
Includes :
2 Night hotel accommodation in Jazan.
All transfers
All your tours and excursions are by an A/C vehicle.
English speaking tour leader/driver.
All your visits include entrance fees.
Our prices include all taxes and services.
Excludes :
International Airfare.
Saudi Arabia entry visa.(We can provide you with your visa upon arrival at your request).
Drinks and any personal expenses.
Tipping
Important Note :
We accept all methods of secure payment: Visa, MasterCard, PayPal, direct bank transfer.
Kindly note that the hotel rating in Saudi is not the same as in USA or Europe, so Luxury or Ultimate Luxury hotel options are always recommended.