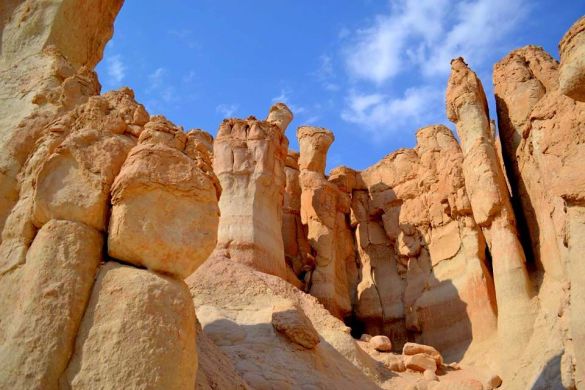 Schedule:
Everyday
Duration:
Approx. 7-8 hours
Pickup Time:
8:00 am – we can change the time to suit you.
Tour Highlights:
Original Al-Ahsa Heritage Village, Al-Qara Hill & Jawatha AlAhsaa from Dammam.
Tour Prices:
| | | | |
| --- | --- | --- | --- |
| Single | 2- 3 Persons | 4-6 Persons | 7-10 Persons |
| 550 $ | 350$ | 320 $ | 300 $ |
Your Tour leader/driver will be awaiting you. They will be holding a sign of your name, You do not need to look for them – they will be waiting for you and will find you.
From the moment your tour starts, your tour leader will give you full attention. Once in the car, your tour leader will talk to you about all the things on the way as well as other aspects of your tour that will interest you.
Drive to Al Ahsa is 150km from Damamm. Start your tour visiting Al-Ahsa Heritage Village.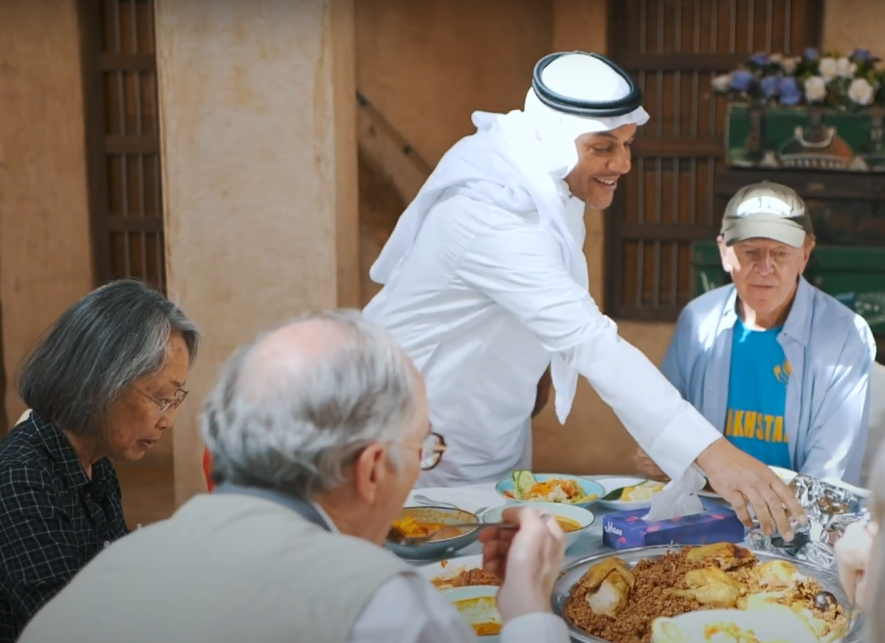 This a a beautiful museum and traditional restaurant. It has dinning area (with tables and chairs) and kurfas (sitting down). The ambience is peaceful and relaxing, they play lite music as well.
Place design is traditional which reflected to the name of the place.
Then enjoy to Jawatha Mosque also incorrectly spelled Al-Jawan, is located in the village of Al-Kilabiyah, about 12 km (7.5 mi) northeast of Hofuf, Al-Ahsa, Saudi Arabia. It was the earliest known mosque built in eastern Arabia, and most of the original structure is in ruins.
Then we will move to the next visit to Al-Ahsa, Hofuf, "Mount Qara" is established, or the continent is known as the name in recent decades, which geologists are back to form 2.5 million years ago. It rises 210 meters from the sea surface and is about 1,000 meters from north to south and 800 meters from east to west. Is this mountain of rocks? Efforts to the continent, overlooking the mountain. King Abdullah bin Abdul Aziz Al Nahyan in King Abdul Aziz City – may God have mercy on him – with the tribe of Ajman when he entered Al-Ahsa in 1313 AH.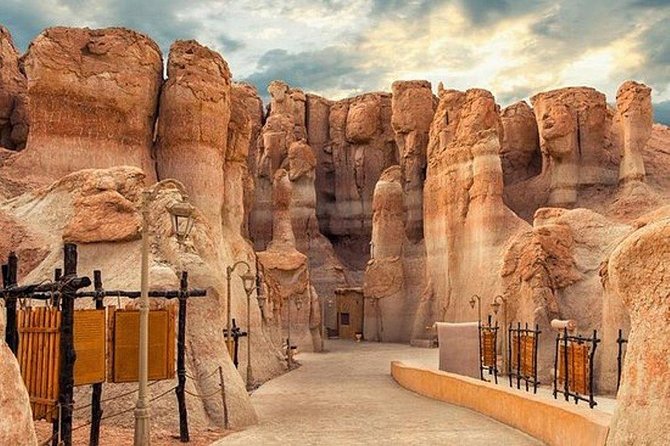 Travel in comfort back to your hotel, Dammam has so much to see, feel, eat and buy so if you have time and want to add more to your itinerary – just let us know what you are interested in and we will arrange it for you.
Includes:
Flexibility to customize your itinerary to your own preferences
All transfers by modern air-conditioned van from your hotel in Dammam
Tour leader/driver.
Entrance fees
All Service charges and taxes
Excludes: