Al Ula Tours, Al Ula Sightseeing Tours, Al Ula Day Tours, Al Ula Tour Package, Experience Al Ula & Madain Saleh Tours.
Take a journey to both the ancient and recent past. Uncover preserved tombs, sandstone outcrops, historic dwellings and monuments, both natural and man-made, that hold 200,000 years of largely unexplored human history.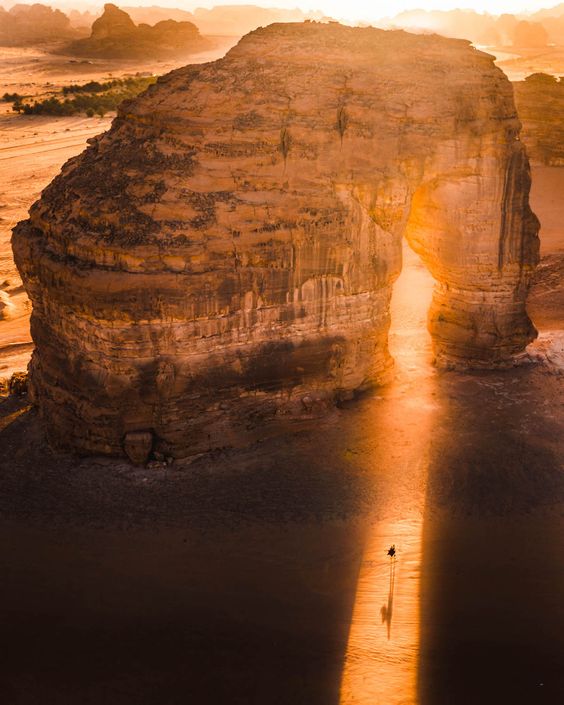 We offer a wide range of AlUla tours & trips to see the city. Enjoy Madain Saleh, Hegra, Hijaz Railway station, Elephant Rock, Dadan & Jabel Ikmah.
Our day tours start everyday and are fully customisable.
Most Poplar Experiences: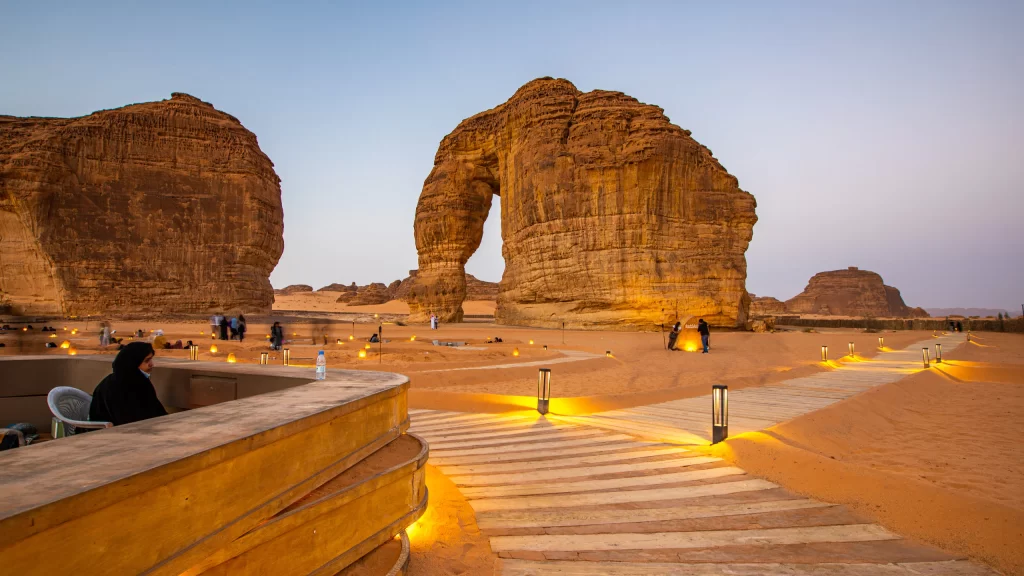 You will have time to visit Madain Saleh, Hegra, Hijaz Railway station, Elephant Rock, Dadan & Jabel Ikmah.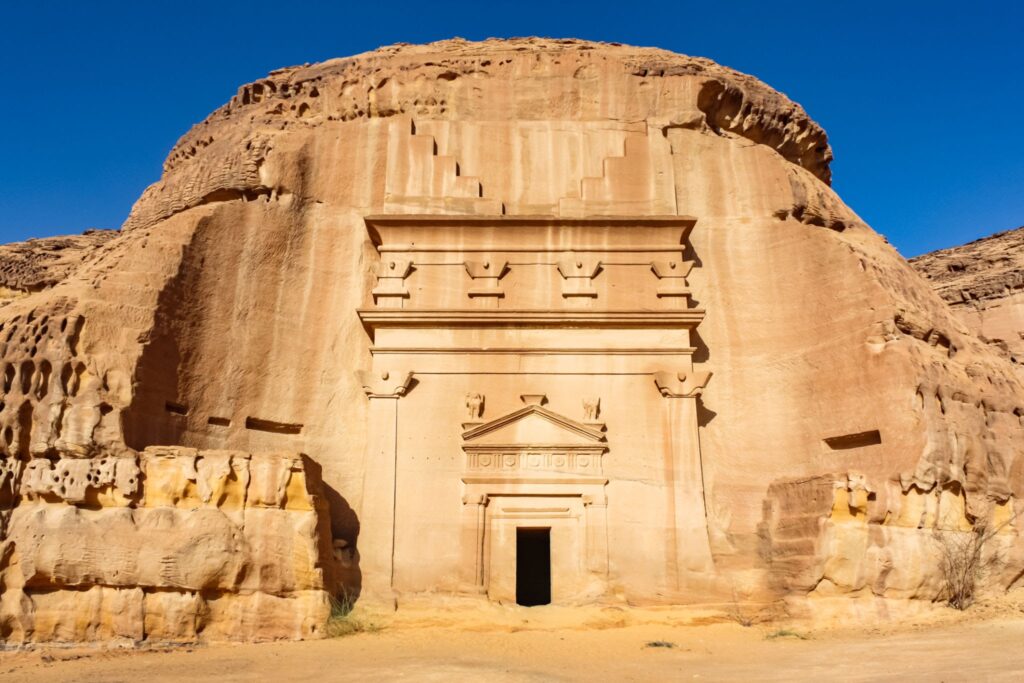 Hegra Tour (Madain Saleh Tour)
The Archaeological Site of Al-Hijr (Madain Saleh) is the first World Heritage property to be inscribed in Saudi Arabia. Formerly known as Hegra it is the largest conserved site of the civilization of the Nabataeans south of Petra in Jordan.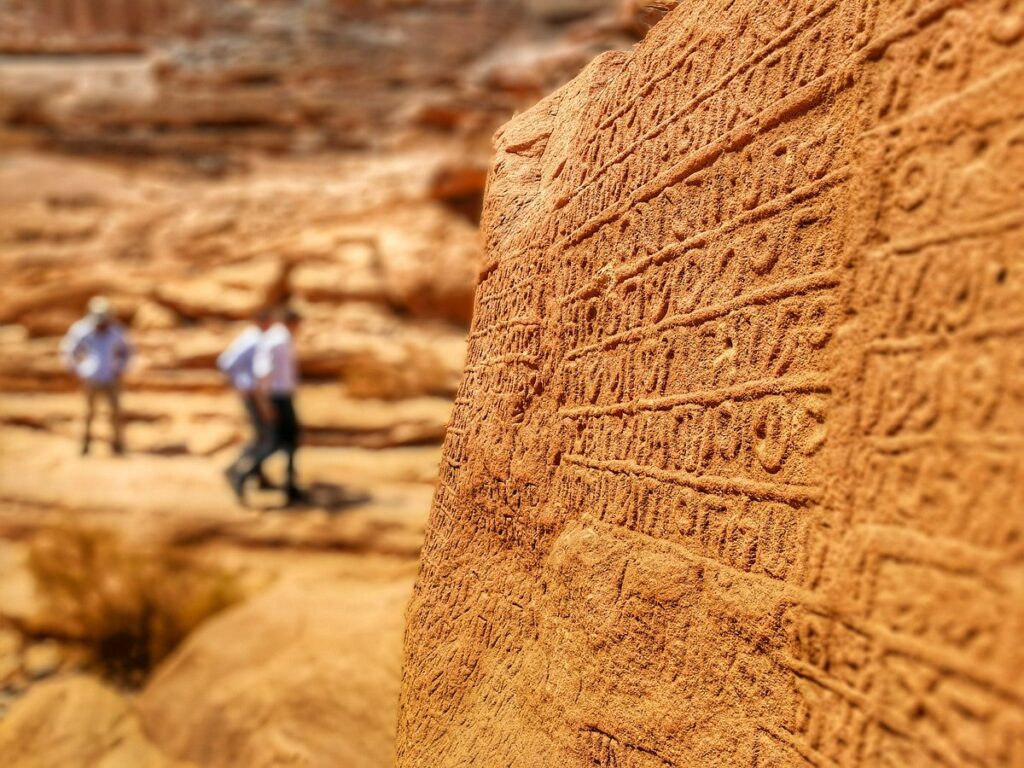 Dadan & Jabal Ikmah Tour
Start your journey through time at Dadan, the ancient Kingdom of the Lihyanite and Dadanite civilisations. Next, take a 10-minute drive to Jabal Ikmah situated in a stunning desert canyon.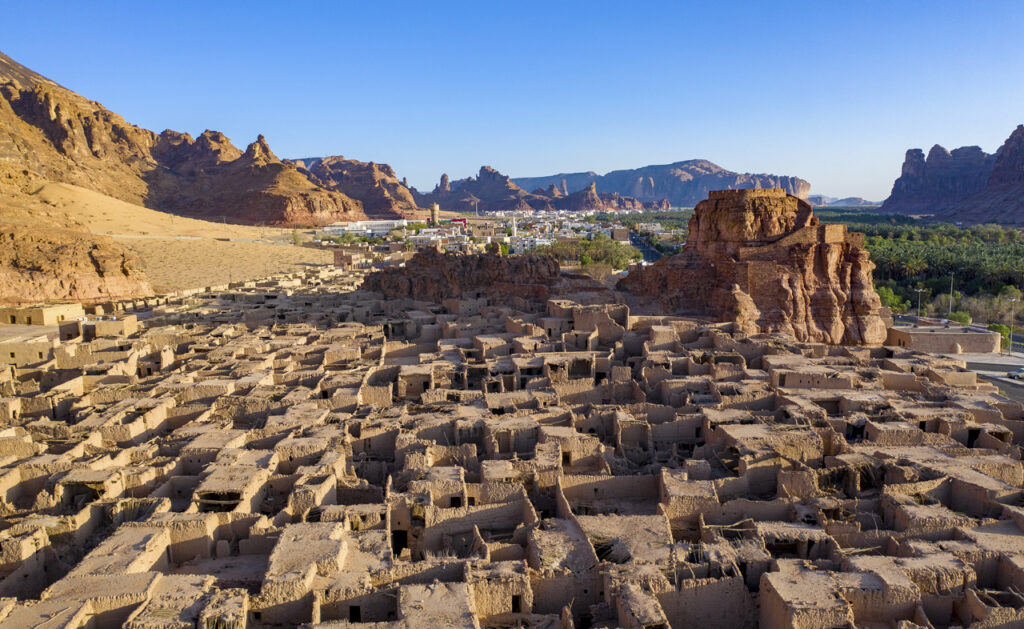 Tour on your own or guided through AlUla Old Town, where pilgrims, travelers and permanent settlers congregated through the ages.
Other Heritage Experiences: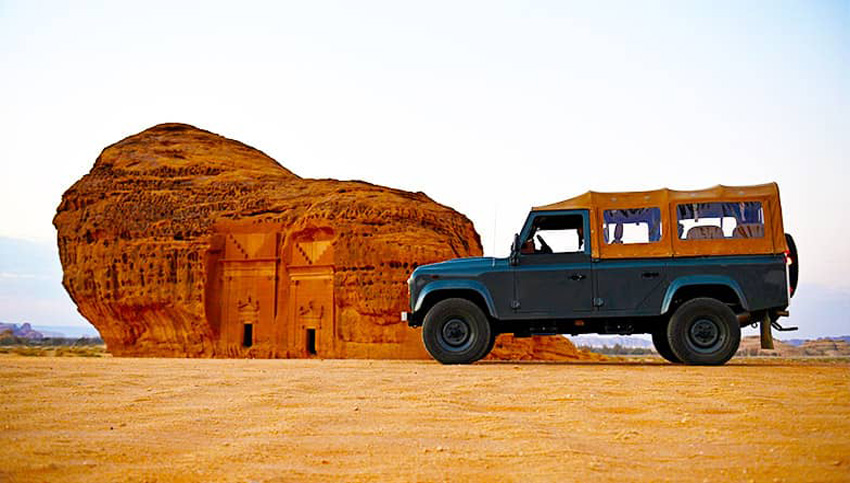 Hegra Vintage Landrover Tour
Experience Hegra, Saudi Arabia's first UNESCO World Heritage Site, from the back of a vintage Land Rover, as an experienced guide, leads you on the Vintage Land Rover Hegra Tour.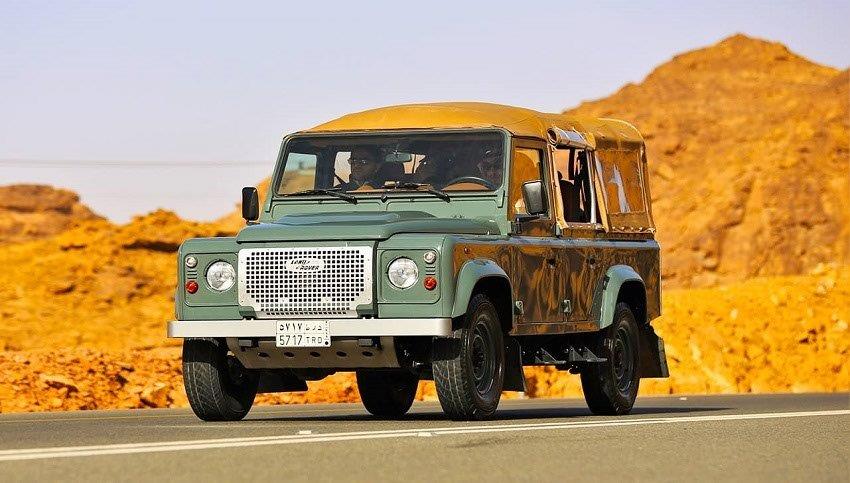 Dadan/Ikmah Vintage Landrover Tour
Explore the ancient capital city of Dadan and examine tombs, excavation sites, and thousands of early Arabic inscriptions on the Vintage Land Rover Dadan/Ikmah Tour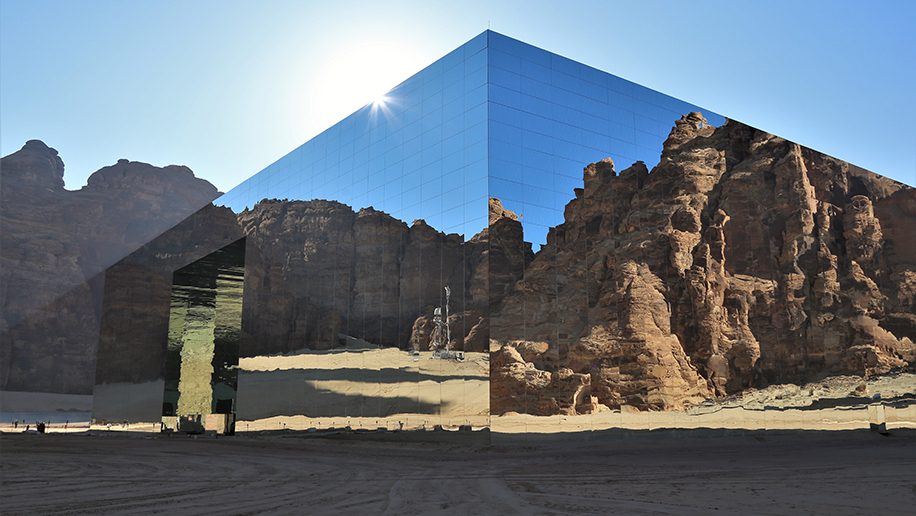 Day Tour in Al Ula (Real Life)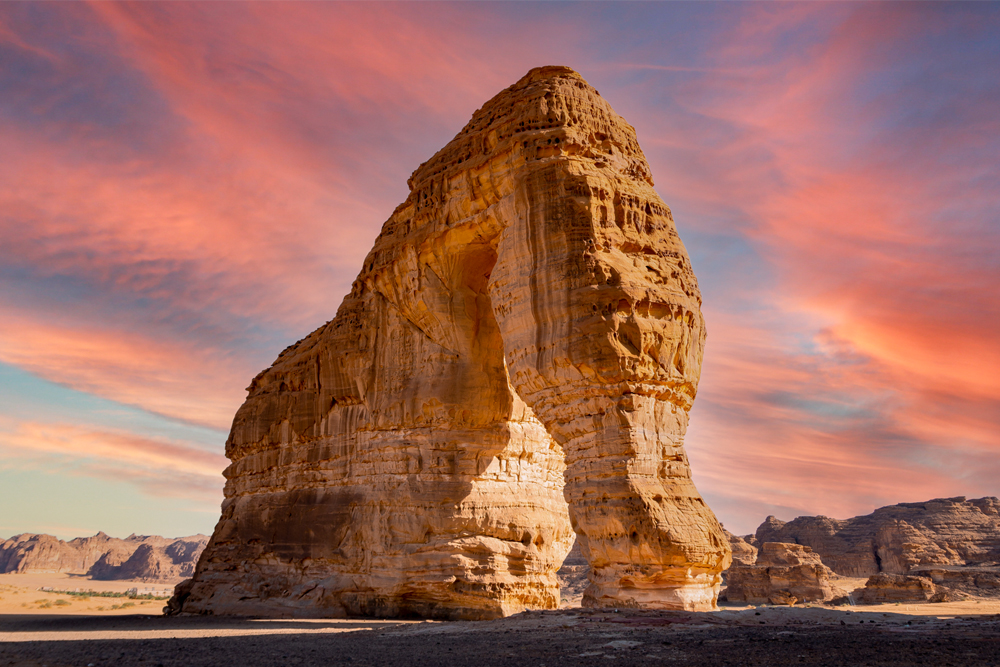 Adventure Experiences: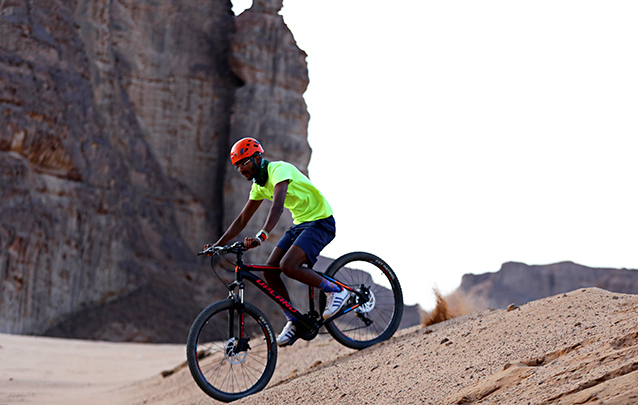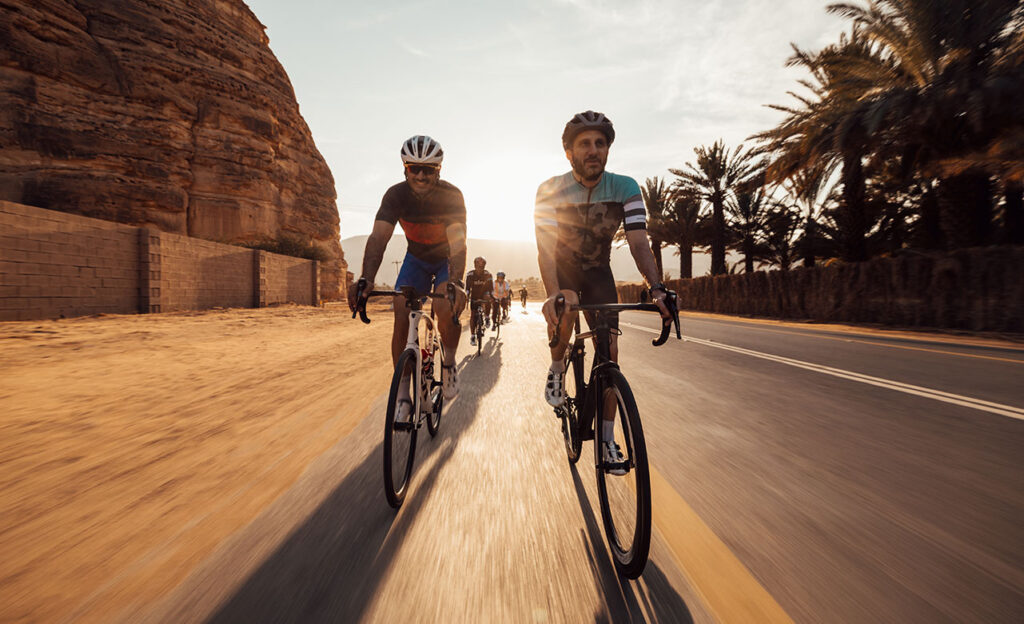 Wheels Bike Hub
From daily cyclists to leisurely riders, the Wheels Bike Hub is your home for everything related to cycling. Explore 26km of cycling trails in the beauty of AlUla from the freedom of your bike. Enjoy refreshments at the Bike Hub Café after your ride.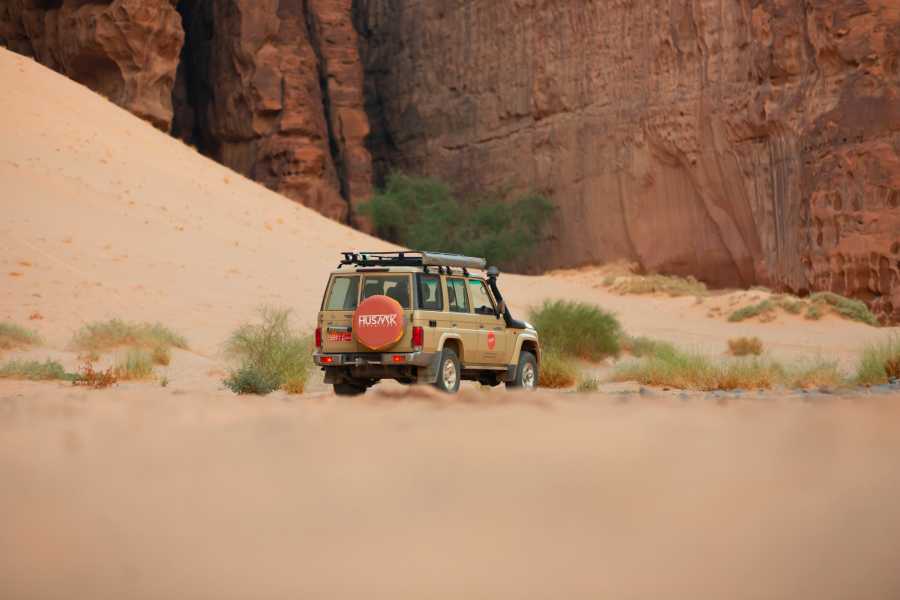 Sharan Nature Tour AlUla
Experience some of AlUla's best rock formations on this Sharan Nature Tour. Sit back and relax in the comfort of an air conditioned vehicle as our local AlUla guide takes you on a 4×4 safari to Arch Rock, Madakel and Malab to see the striking sandstone canyons.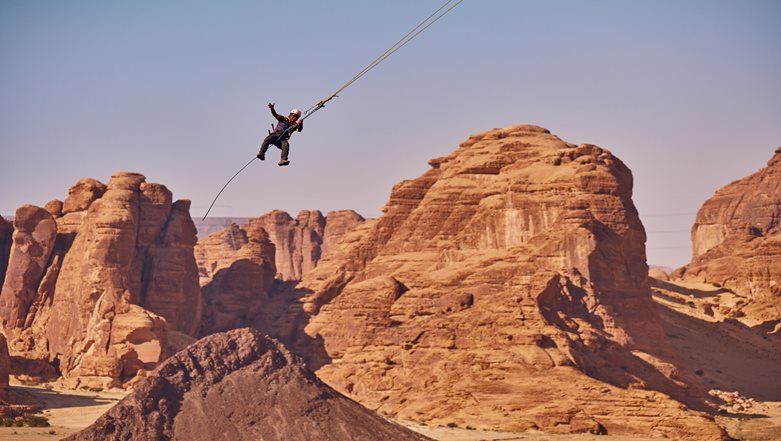 Giant Swing
The Giant Swing is just what the thrill seekers visiting AlUla have been waiting for. Set off on a 100m Via Ferrata climb up to the launch site for the newest adventure attraction in the Kingdom. A leap from a mountain's edge will result in a 70m swing, flying through canyon walls while taking in gorgeous vista views.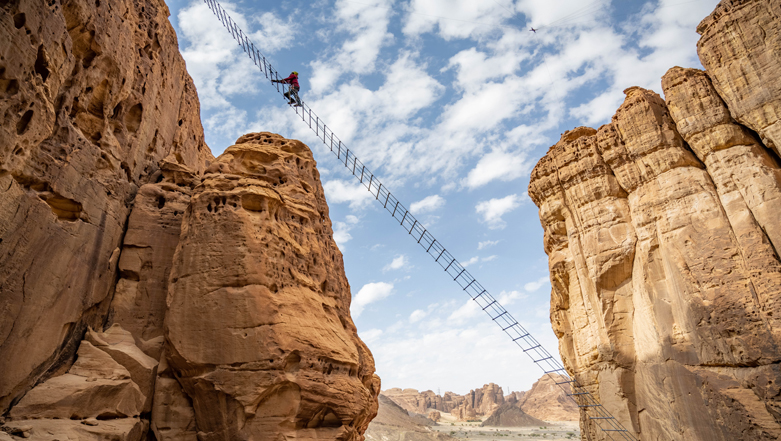 AlUla Stairway
Thrill seekers need to look no further than the AlUla Stairway, a magical mountain adventure set in the sky. The first of its kind in the region, the AlUla Stairway takes you up a 45m suspended ladder stairway with an exhilarating zipline back down to the valley floor, leaving you with an epic photo to take back home.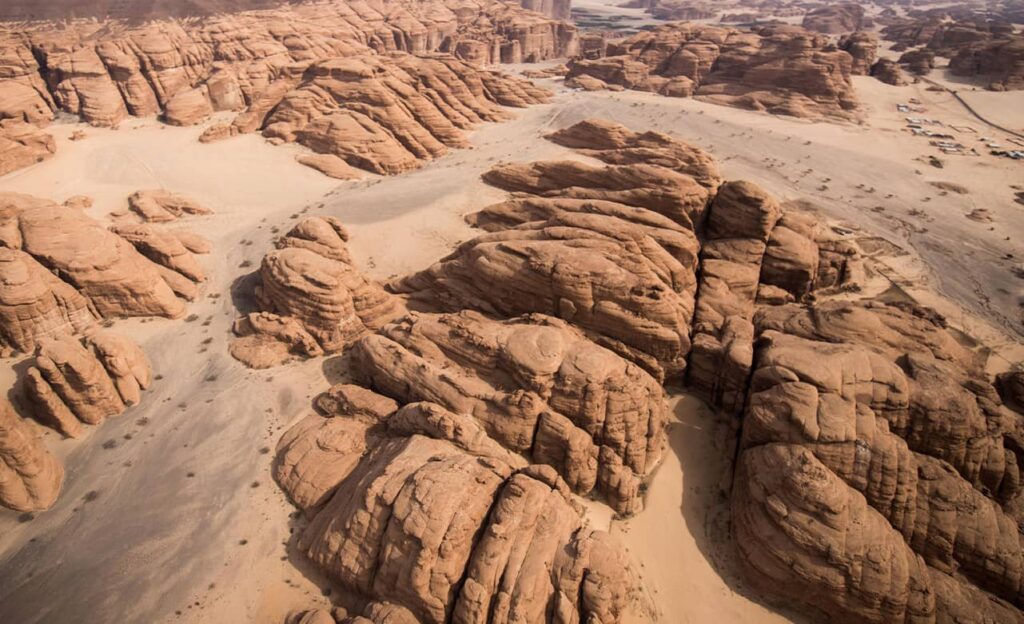 Twisted Maze Hike
Are you up for a challenge? Hike, climb and swim your way through some of AlUla's more rugged landscapes on the Twisted Maze Hike.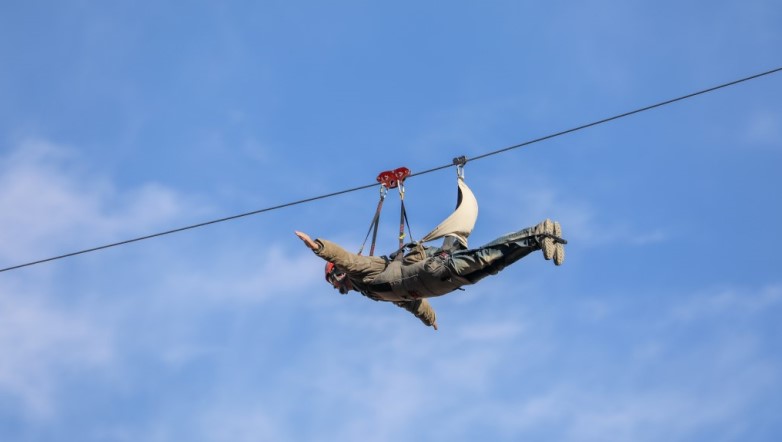 AlUla Zipline Experience
Experience the Kingdom's most thrilling zipline, racing a total of 1.5km at up to 120 km/h speed while enjoying the incredible scenery of the AlUla mountains. This year we've added an extension, making this dual zipline the longest and fastest of its kind in KSA.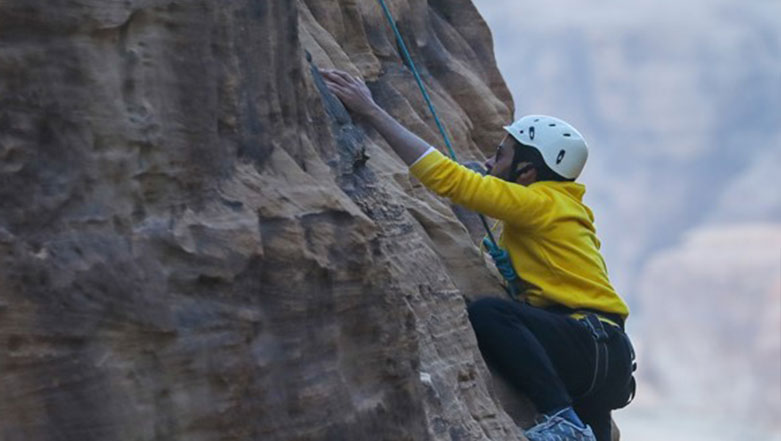 Rock Climbing Experience
Take adventure to the next level with rock climbing on the spectacular mountains of AlUla. Enjoy this fun adventure sport while taking in nature's beauty surrounding you.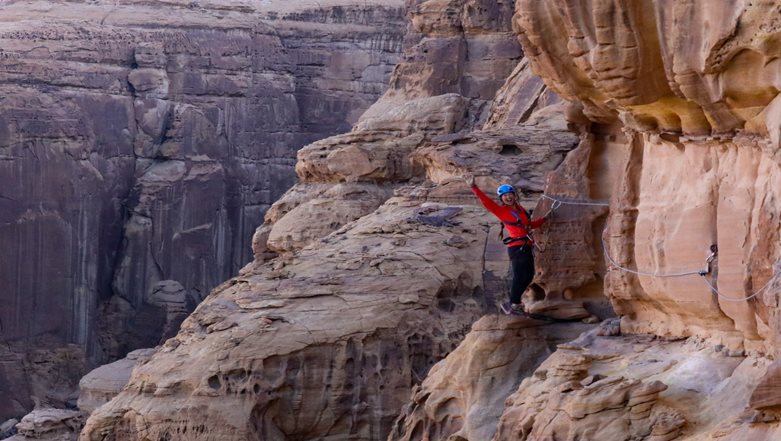 Via Ferrata & Canyon Hammock Experience
Via Ferrata is a spectacular journey enabling non-climbers to experience the world of mountaineering!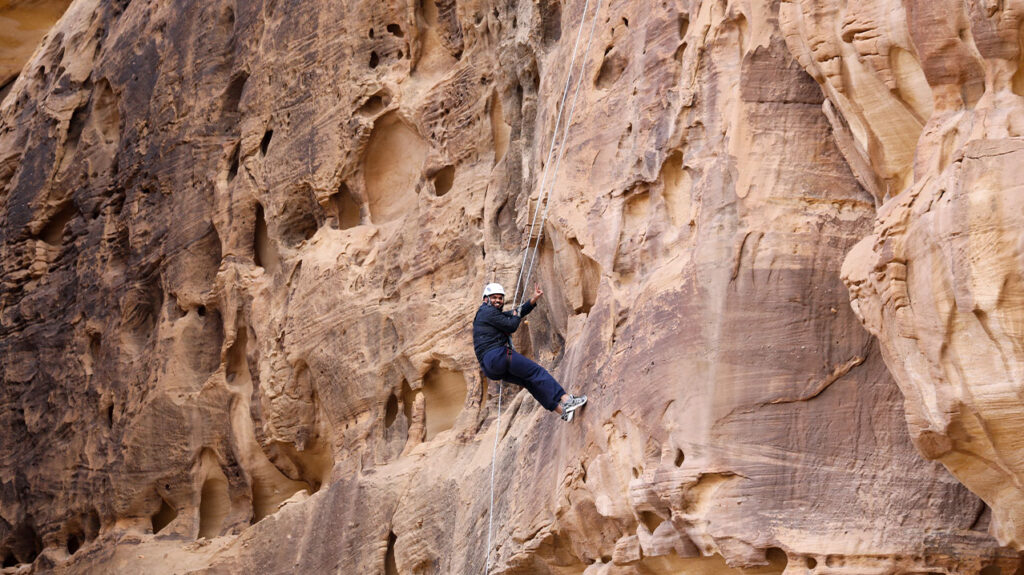 Abseil Experience
Feel the adrenaline rush as you descend downward and embark on this outdoor journey of a lifetime.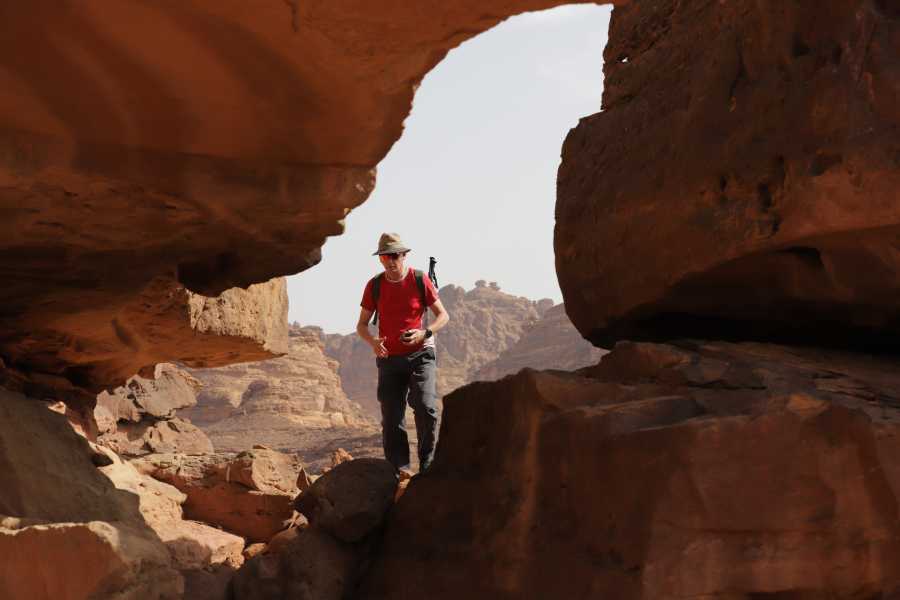 The Ridge Walk Hike
Perfect for familes and groups looking to see more of AlUla's expansive landscape, this hike is initially a steep uphill walk.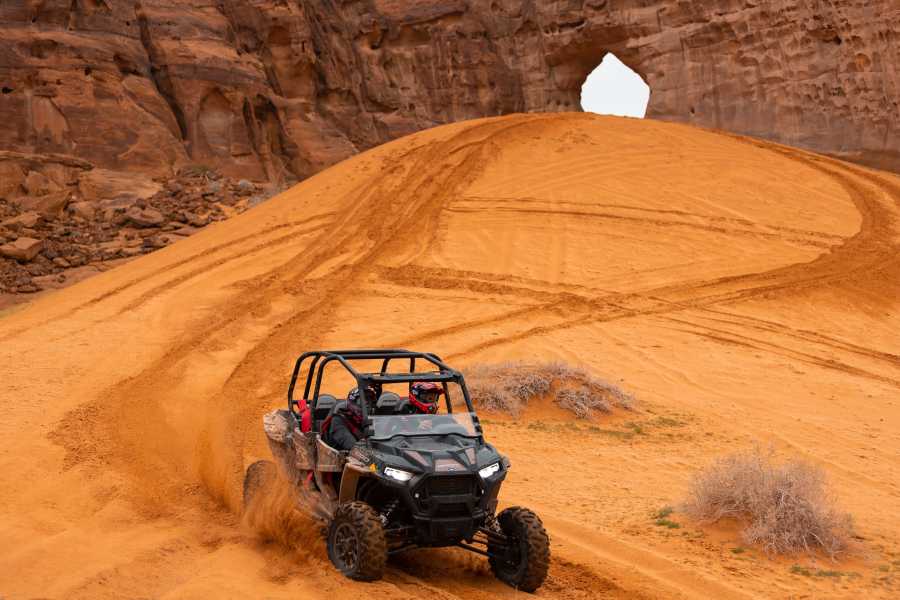 AlUla Buggies UTV Guided Tour
Did someone say buggies? Yes, we did! This unforgettable ride through AlUla's amazing sandstone mountains will give you all the thrill and adrenaline you need. Hop into a buggy and get ready for a wild ride as Husaak's experienced guides drive you into narrow canyons, over high sand dunes and across challenging terrain.The trail will take you off the beaten path along various loops of a highly eroded sand mountain. 
Nature & Outdoor Experiences: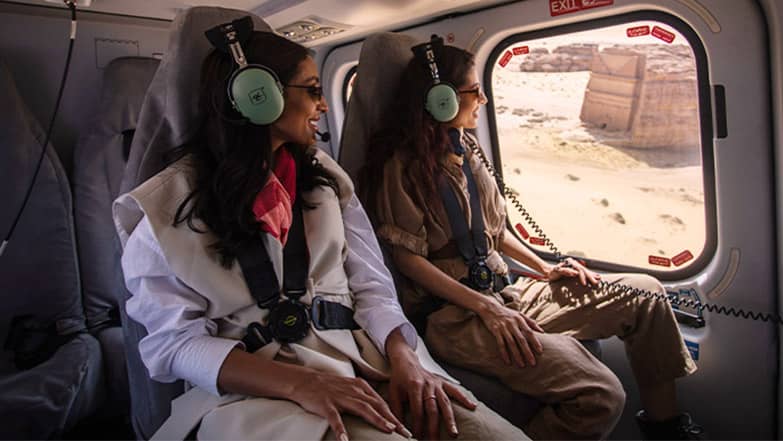 Take to the skies to experience the breath-taking views of stunning desert vistas and iconic landmarks such as Elephant Rock and the World UNESCO site, Hegra. View the world from a new angle and make memories that will last a lifetime.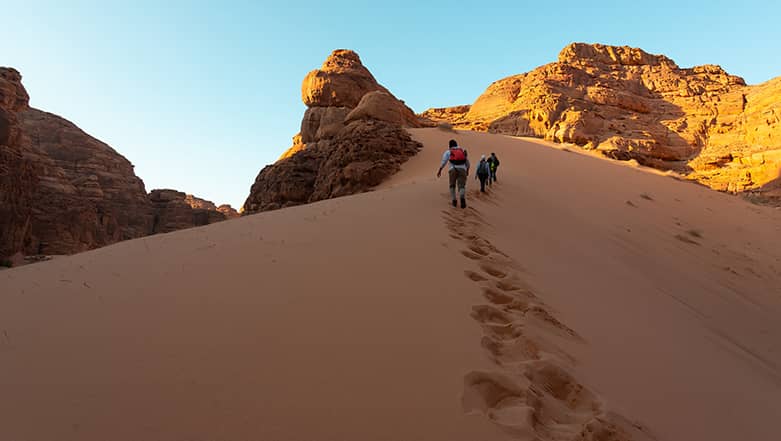 Feel the wonder and the peacefulness of the Arabian desert as you hike through secluded and quiet valleys. Gaze in awe at the towering rock formations surrounding you as you trek through the soft sand.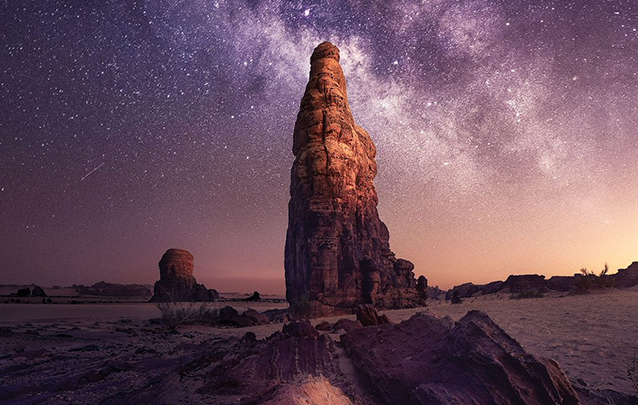 Stargazing & Moonlite Night Experience
Swap out screen time for time outdoors in this epic experience. Book yourself in on one of Husaak's unforgettable stargazing tours and get ready to be wowed by the universe. Escape to the remote area of Gharameel, get cozy and lay back as you gaze upon a sky full of stars. We promise this will be one of the best night skies you've ever seen and if you're lucky you might even chance upon some shooting stars.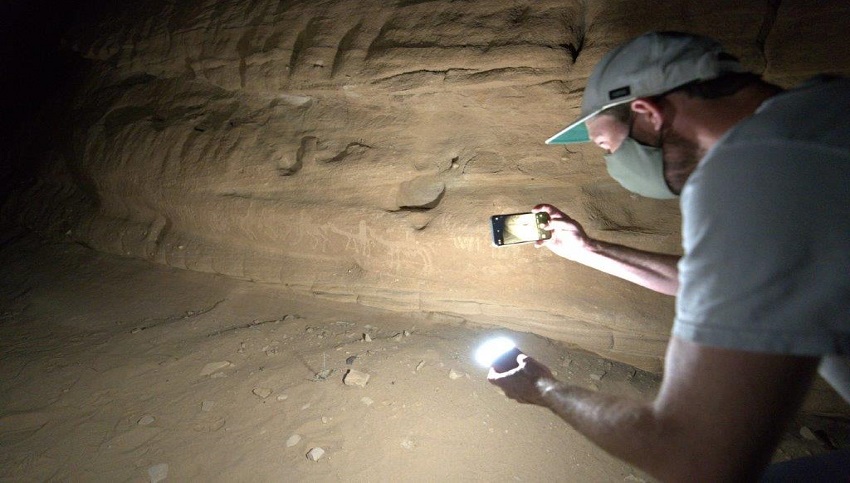 Hegra Rock Art Trail
The Rock Art Trail will walk you through carvings and inscriptions that were left thousands of years ago by travellers, pilgrims and residents alike.
Best Selling Tour packages in Al Ula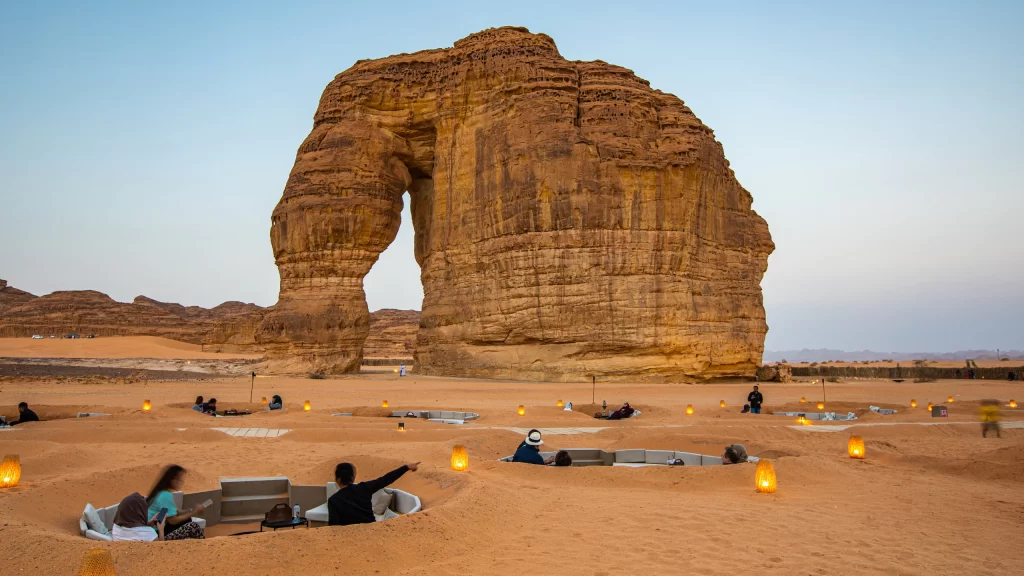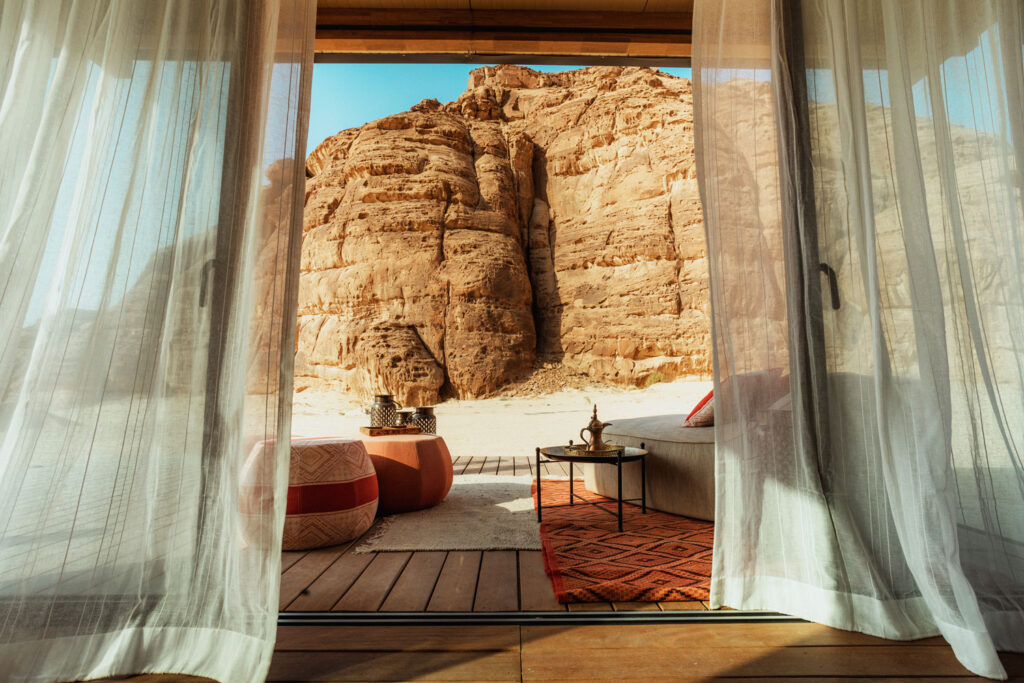 Al Ula Luxury Tour Package – 3 Days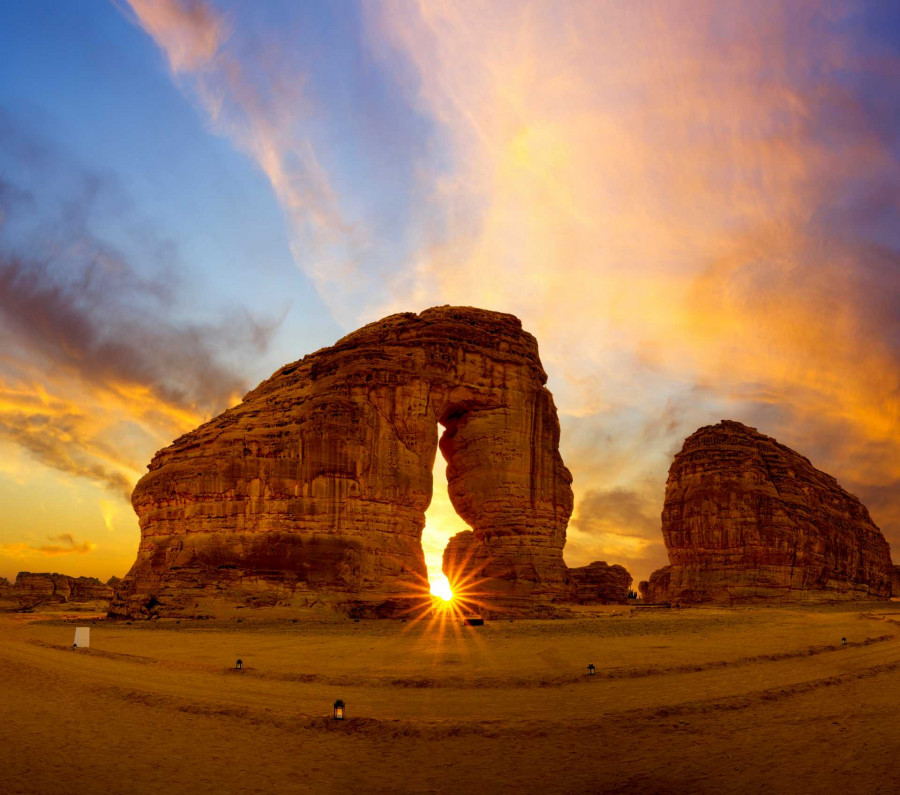 3 Days Al Ula Tour Package from Riyadh
Saudi Arabia Holidays including Al Ula:
6 Days Jeddah, Umluj & AlUla Tour
Saudi Arabia Explorer Riyadh, AlUla and Jeddah – 8 Days – Saudi Arabia Tours
Majestic Tour of Saudi Arabia – 10 Days – Saudi Arabia Tours
9 Days Al Ula & The Saudi Arabia Maldives
11 Days Road Trip to Madain Saleh Package
All of Saudi Arabia – 14 Days Tour Package – Saudi Arabia Tours
Hotels in Al Ula
Shaden MGallery Al Ula
Shaden MGallery Al Ula is sited in a breath-taking desert location overlooking fabulous weathered mountains, midway between Al Ula Airport and spectacular Nabataean ruins of Madain Saleh. Situated 28 km from Madain Saleh Tombs, Shaden Resort features accommodation with a restaurant, an outdoor swimming pool, and a 24-hour front desk for your convenience. Free WiFi is offered throughout the property.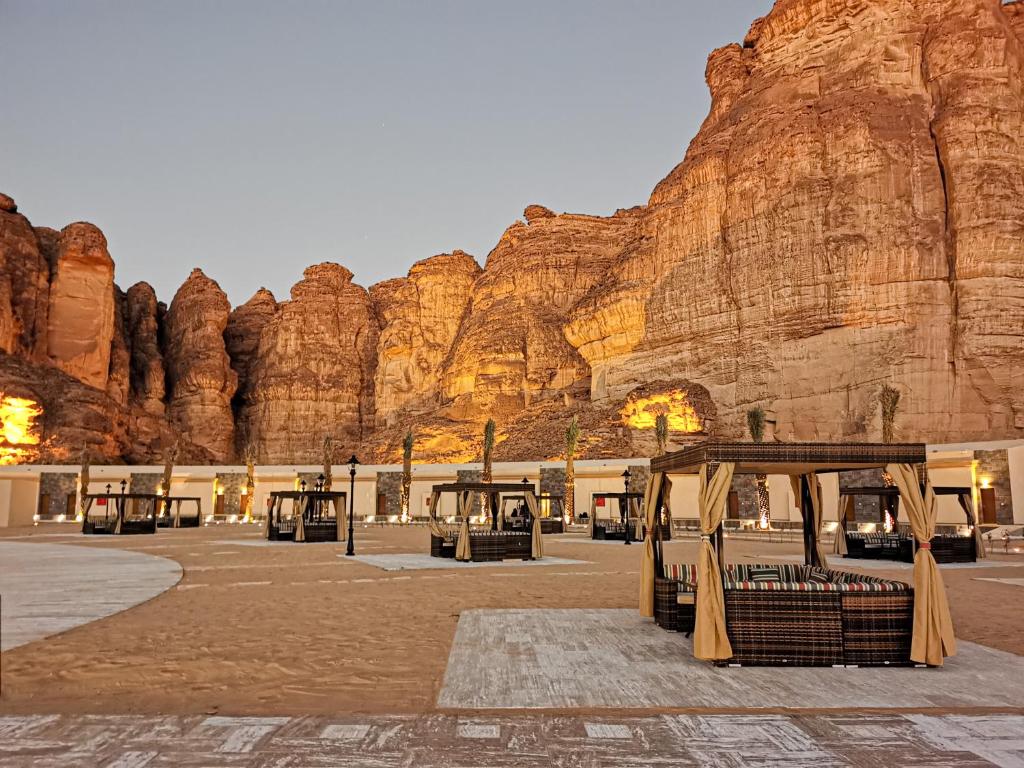 Sahary Al Ula Resort
Discover the Sahary AlUla Resort and the amenities available at this accommodation nestled within the beauty of the AlUla. With mountain views, Sahary Al Ula Resort is set in Al Ula and has a restaurant, a 24-hour front desk, snack bar, garden, and terrace. Complimentary WiFi is offered throughout the property.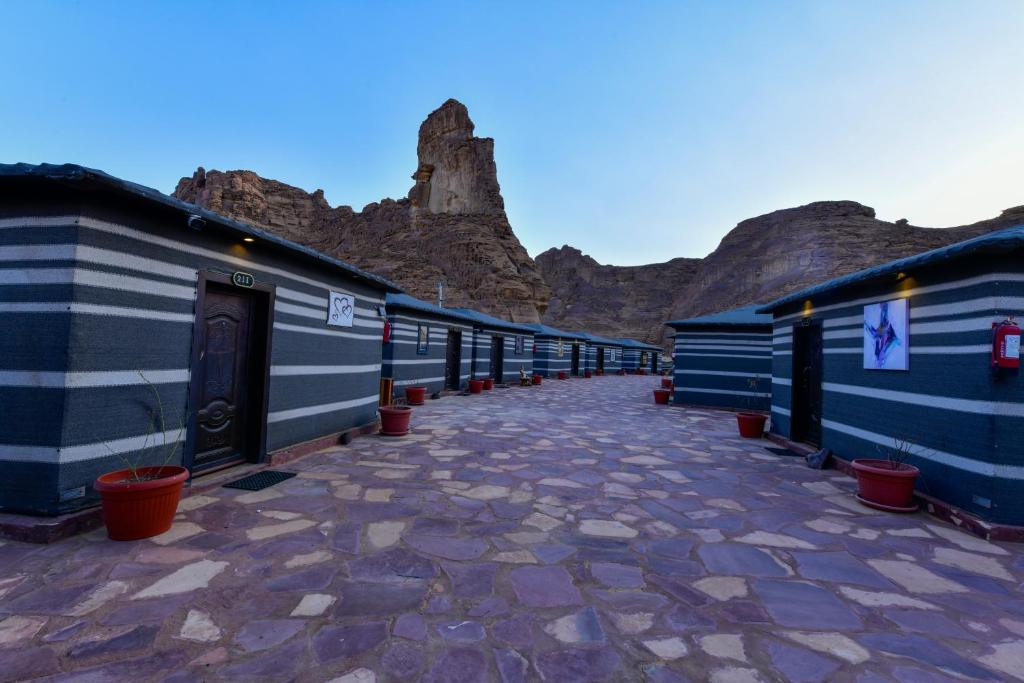 Habitas Al Ula
An eco-friendly resort, blending in seamlessly with AlUla's landscape, bringing guests closer to the culture, heritage and environment around them.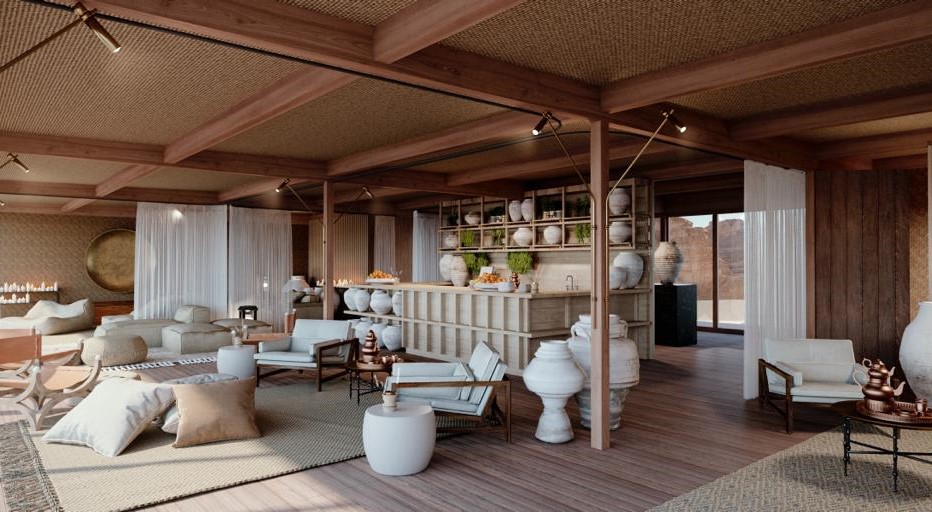 Banyan Tree Al Ula
Al Ula will be home to Saudi Arabia's first Banyan Tree resort. The company will take over the Ashar Resort in the historic north-western city and the expanded property will offer luxury accommodation designed to complement the natural scenery of the valley. The resort is about 15 kilometres from Hegra – a 52-hectare ancient city that was Saudi Arabia's first UNESCO World Heritage site – and is also close to the Maraya entertainment venue, where artists such as Lionel Richie, Andrea Bocelli and Yanni recently performed.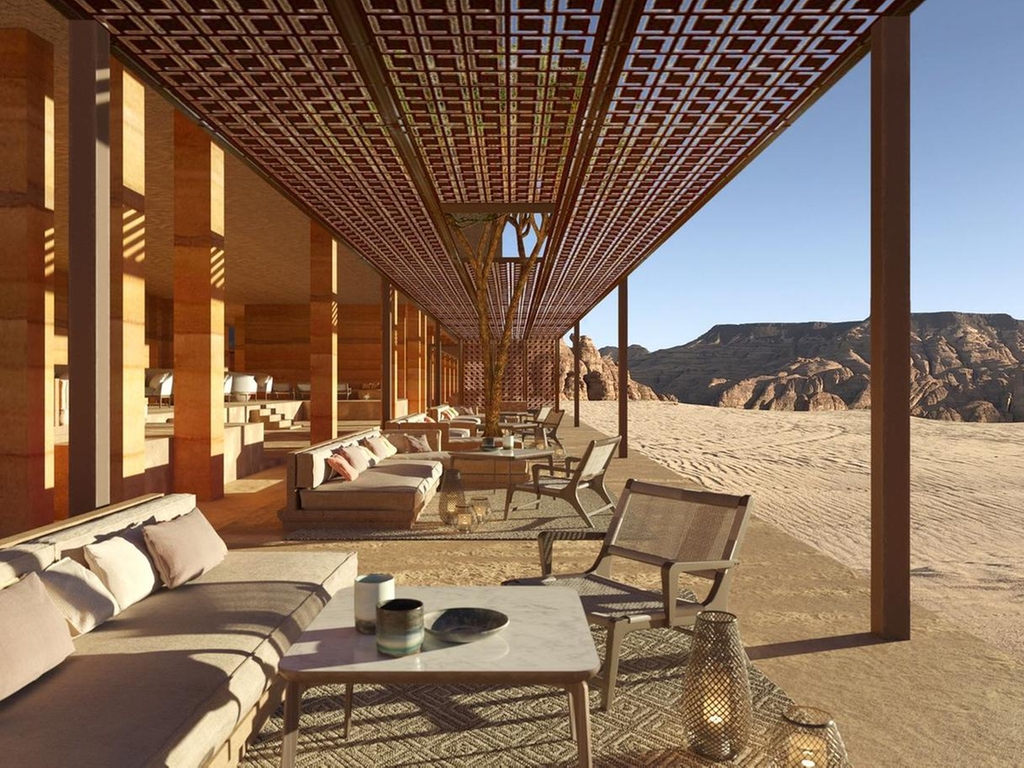 Contact us for more information on:
Al Ula Tour package
Al Ula Festival 2021
Al Ula Map
How to get to Al Ula
Experience Al Ula
Al Ula hotels
Al Ula Tickets
Al Ula Travel Guide
Madain Saleh Story