We understand all your concern and questions regarding visiting Saudi Arabia. Solo travel is one of the best ways for women to explore the world and especially Saudi Arabia and to become more confident and empowered travelers. There is no doubt that solo travel in Saudi Arabia is usually an amazing life experience.
Saudi Arabia Tours is experienced tour operator for women traveling alone to Saudi Arabia. 90% of our tour operators are female and are indenture travelers them self so they understand your needs.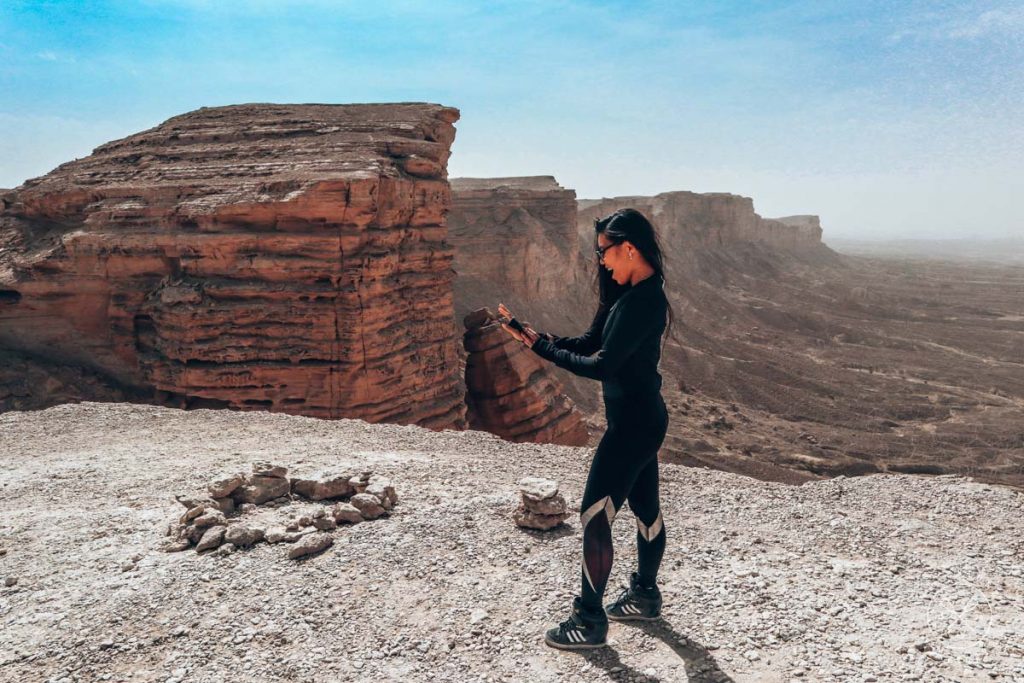 Our solo female travel safety tips in Saudi Arabia to make sure you make the most of your journey!
Book Local Guides: The Best Way to Explore Saudi Arabia
While we appreciate your choice and bold attitude to travel the world on your own, it's always a good idea to partner with a local tour operator. While Saudi Arabia is mostly a safe and welcoming country, it is recommended not to stroll alone at some places after the sunset. So, at such times, it's better to be accompanied by a trusted local guide than moving alone. Plus, they can also give you some valuable insights about the rich saudi Arabian history.
Find yourself a safe hotel: A Home away from Home
If travelling alone, it's best to consider hotels that have security checks at all entrances and are generally deemed safe. In fact, the country is flooded with a number of safe, comfy, family-owned three-star hotels where the staff is not only warm and welcoming but they also look out for you, once they get to know you! They can become your home-away-from-home.
Dress and act like a local
Blending into the crowd is vital when you're a traveling solo woman. The easiest way to do so is to dress appropriately. Wear simple and understated clothes that aren't too tight or flashy.
Make Copies of Your Travel Documents
If you lose important travel documents, especially your passport, it can be an absolute pain to get them replaced or even to continue your travel. Having photocopies or even a photo of the documents saved on your computer or smart phone can be very useful.
Keep Emergency Numbers in Your Phone
While it is not essential to have an international phone plan while you are traveling, a pay-as-you-go SIM card with a cheap unlocked phone can be very helpful. Save the local emergency number in your phone, so that if you do need the police or an ambulance, you can call quickly for help.
Don't Let Music Distract You
It can be easy to put in headphones and drift off into your own world when you are on a bus, sitting in a waiting room or even walking around a city. It's really important to remain alert and not get distracted from your surroundings.
Mark Your Territory: Be an Aware Woman Traveler
As a woman travelling solo in Saudi Arabia, it is always wise to research properly about the places you'll be visiting and get an idea about what it'd be like to travel through them alone. While the internet is undoubtedly the best place to get started for your research process, take out some time to visit government sites, travel blogs, and public forums to learn about the concerned places.
These traveling solo safe tips require using your common sense. Being alert, well informed and prepared ups your chances that you'll have a safe, fun and memorable trip.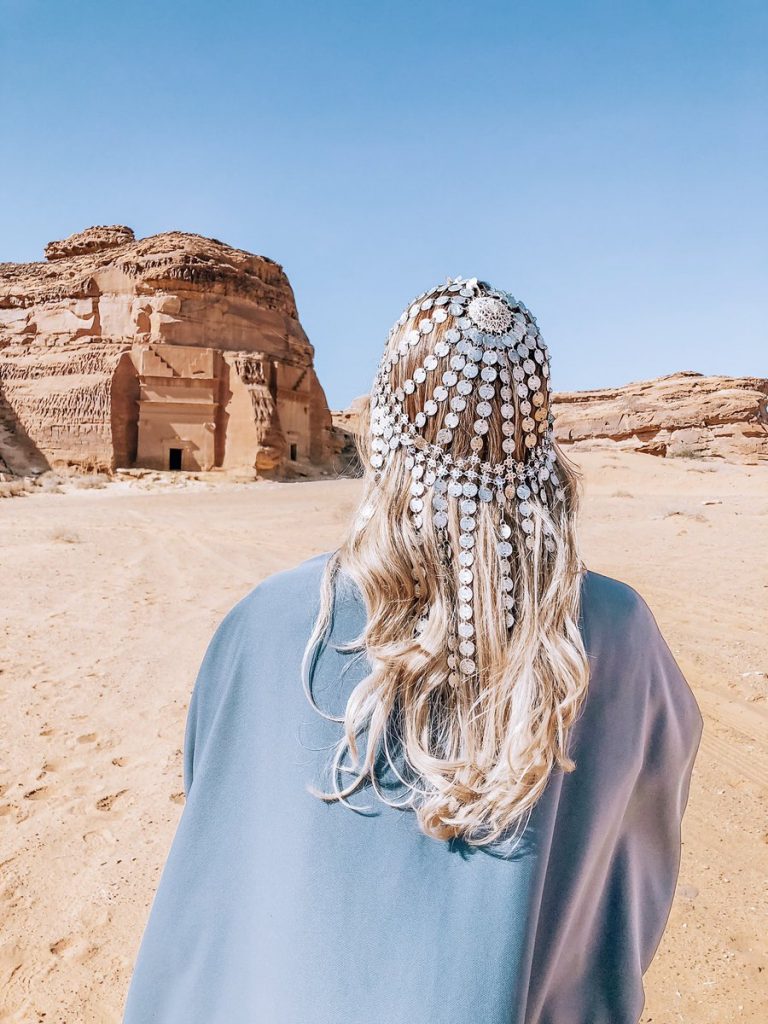 Best Selling Tour packages for woman travelling alone in Saudi Arabia :
Our women Tour itineraries are especially designed and tailored for female travelers in Saudi Arabia. We understand completely all necessary touches for 100% secure, safe and enjoyable tour.
Our tours are suitable for women of all ages and backgrounds, Saudi Arabia Tours provide a lot of special arrangements for single travelling women who fear being harassed or wish to be fully protected. We make our best to make you enjoy the most of Saudi Arabia.
5 Days Women Exploring The Best of Saudi Arabia
6 Days female Trip to Saudi Arabia: Riyadh and Jeddah
7 days Women travelling Saudi Arabia Private Tour
8 Days Tour package for solo female traveler
9 Days Luxury Female Trip to Saudi Arabia
10 Days Luxury Women travelling Riyadh, Edge of the world, Madain Saleh, Al Ula, Jeddah, Abha & Rijal Almaa.
Contact us for more information on: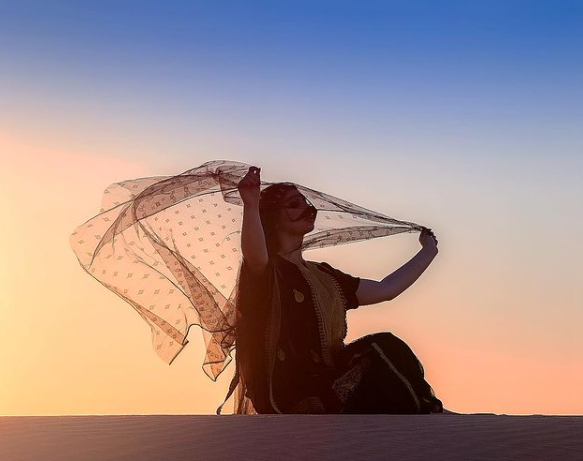 Saudi Arabia advice for women
Solo female travelers to Saudi Arabia
Saudi Arabia: Female visitors travelling alone
Female travelling to Saudi Arabia what to wear
Women Travelers in Saudi Arabia
Is it safe for women to travel alone in Saudi Arabia?
Is Saudi Arabia dangerous for solo female travelers?
Solo travel Saudi Arabia
Saudi Arabia rules for female tourists
Saudi Arabia women travel blog
Female trip to Saudi Arabia reviews