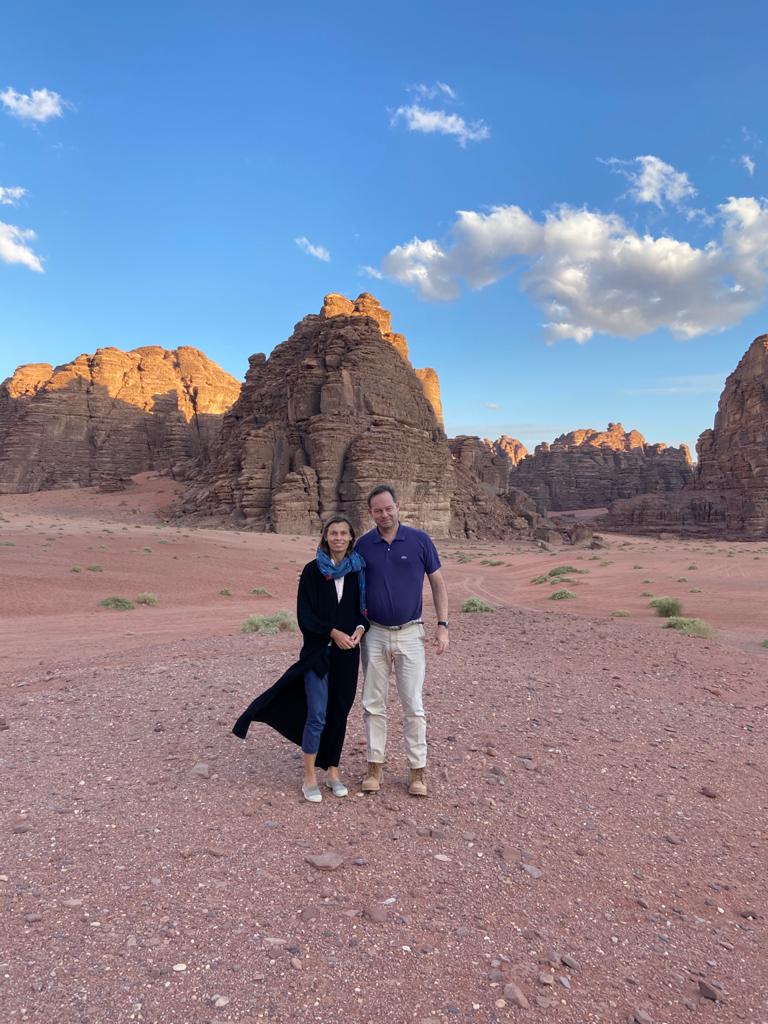 Schedule:
Everyday
Duration:
Approx. 6-7 hours
Pickup Time:
8:00 am – we can change the time to suit you.
Tour Highlights:
The Al-Zeeta Mountains, Magha'er Shuaib, Magna, Wadi Tayyib Al Ism and Ras Alsheikh Hamid
Tour Prices:
| | | | |
| --- | --- | --- | --- |
| Single | 2- 3 Persons | 4-6 Persons | 7-10 Persons |
| 490 $ | 300$ | 275 $ | 250 $ |
Your Tour leader/driver will be awaiting you. They will be holding a sign of your name, You do not need to look for them – they will be waiting for you and will find you.
From the moment your tour starts, your tour leader will give you full attention. Once in the car, your tour leader will talk to you about all the things on the way as well as other aspects of your tour that will interest you.
The northwestern city of Tabuk has long been a resting point for Jordanian and Egyptian pilgrims, with a rich Bedouin culture that can be felt in Souq Twaheen, which still supplies patterned rugs and goat-hair tent covers for modern nomads. Today's Tabuk marks the start of the Saudi coast, but is also a base for exploring wild beauty spots and the story of the Prophet Moses, who lived east of the city for a decade. It's possible to visit the carved tombs of Maghaer Shuaib in the desert, or the Moses Spring near Maqna, where natural springs still flow under the date palms. Nearby is the stunning Tayeb Al Ism, a steep granite massif separated from the turquoise-fringed Gulf of Aqaba by only the road. For clear seas and sun-swept beaches, explore the charms of local coastal towns Haql and Sharma.
Start your tour visiting the Al-Zeeta Mountains, Arrive and enjoy a sand adventure & looking at the mountains.
Then enjoy the town of Al Bad' to visit "Magha'er Shuaib".
The Maghaer Shuaib seems to appear from nowhere in the reddish desert west of Tabuk — its elegantly carved facades and tombs built into the sandstone rocks recalling Petra in Jordan and Hegra at Al Ula. Having fled Egypt, Moses lived here a decade under the patronage of the Prophet Shuaib, who had been impressed by Moses' chivalry and offered his daughter's hand in marriage. Moses eventually returned to Egypt, but it's easy to imagine that this beautiful place stayed with him.
Then we will move to the next visit to the town of Magna and visit to the 12 Springs of Prophet Moses.
Then you will visit the Wadi Tayyib Al Ism and enjoy the majestic mountain views.
Then visit Ras Alsheikh Hamid to visit the Catalina Seaplane Wreckage.
Travel in comfort back to your hotel, Tabuk has so much to see, feel, eat and buy so if you have time and want to add more to your itinerary – just let us know what you are interested in and we will arrange it for you.
Includes:
Flexibility to customize your itinerary to your own preferences
All transfers by modern air-conditioned van from your hotel in Tabuk.
English speaking tour leader/driver.
Entrance fees
All Service charges and taxes
Excludes