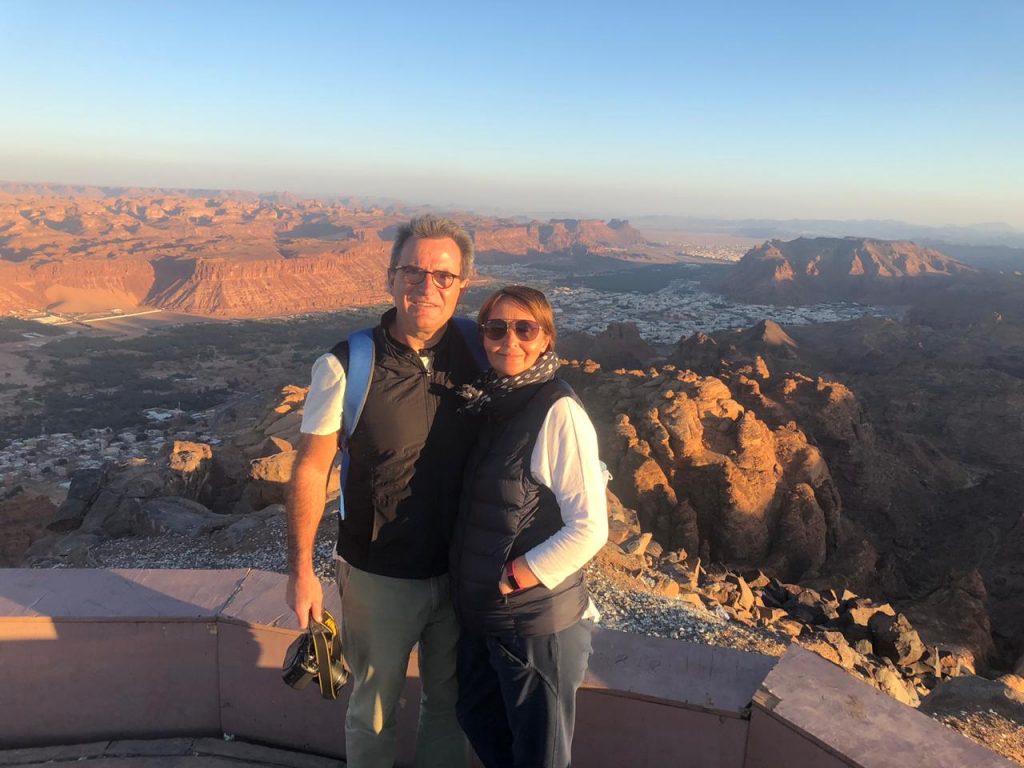 Schedule:
Everyday
Duration:
Approx. 9-10 hours
Pickup Time:
1:00 pm – we can change the time to suit you.
Most of the sites open after 1 pm.
Tour Highlights:
Jabal Sawda, Mud-walled Shada Castle, El Sahab Park, Al-Muftaha & Jabal Al Akhdar (Green mountain)
Tour Prices:
| | | | |
| --- | --- | --- | --- |
| Single | 2- 3 Persons | 4-6 Persons | 7-10 Persons |
| 580$ | 350$ | 345$ | 335$ |
Your Tour leader/driver will be awaiting you. They will be holding a sign of your name, You do not need to look for them – they will be waiting for you and will find you.
From the moment your tour starts, your tour leader will give you full attention. Once in the car, your tour leader will talk to you about all the things on the way as well as other aspects of your tour that will interest you.
Start your tour visiting the Jabal Sawda is the highest point in Saudi Arabia. You will visit to see the climate and enjoy the mountains and the heights.It is 3000 meters above sea level. You will see lots of varieties of green lush tress and shrubs.Also the misty mountains and valleys will sooth you and make you relaxed. Wonderful mental relaxation. It can get really cold so make sure to have jackets and blankets.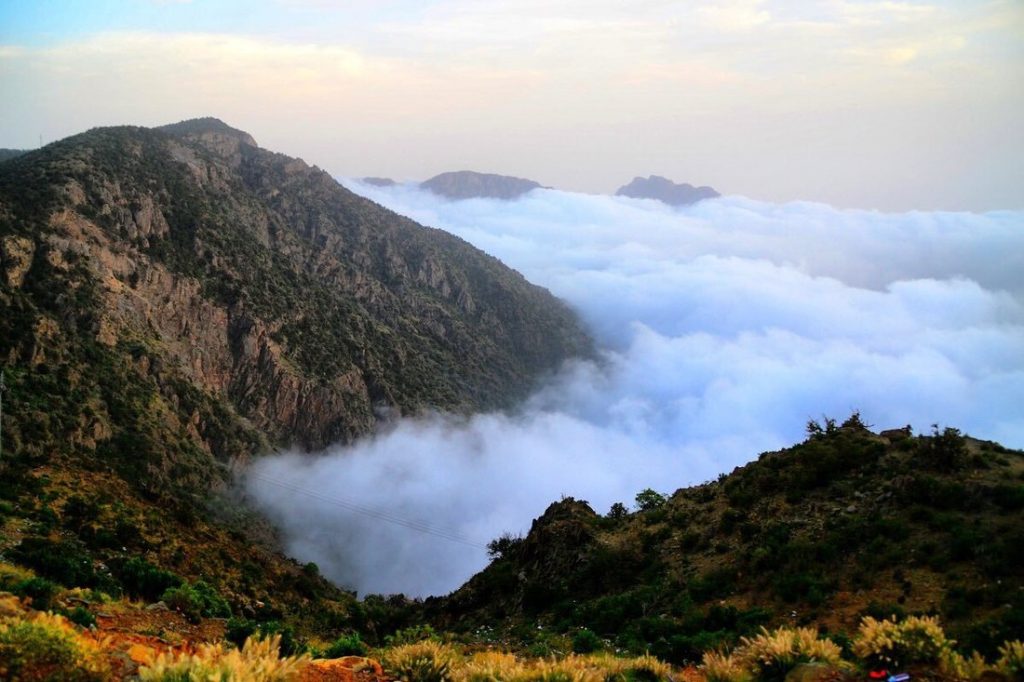 A cable car at extra ticket, A beautiful trip with a rainy atmosphere will be more exciting trip falls from the mountains. Riding the cable car & viewing Abha from above was such a wonderful experience. It takes about 20-25min to reach down hill and similar time to return back on top. Each car can seat approximately 8 adults comfortably.
Then you will visit El Sahab Park is above a mountain. It has a beautiful view and the clouds pass you all the time. The literal translation of 'Sahab' is 'cloud'. And that's what this place is. You will have a chance to walk into clouds Cornish.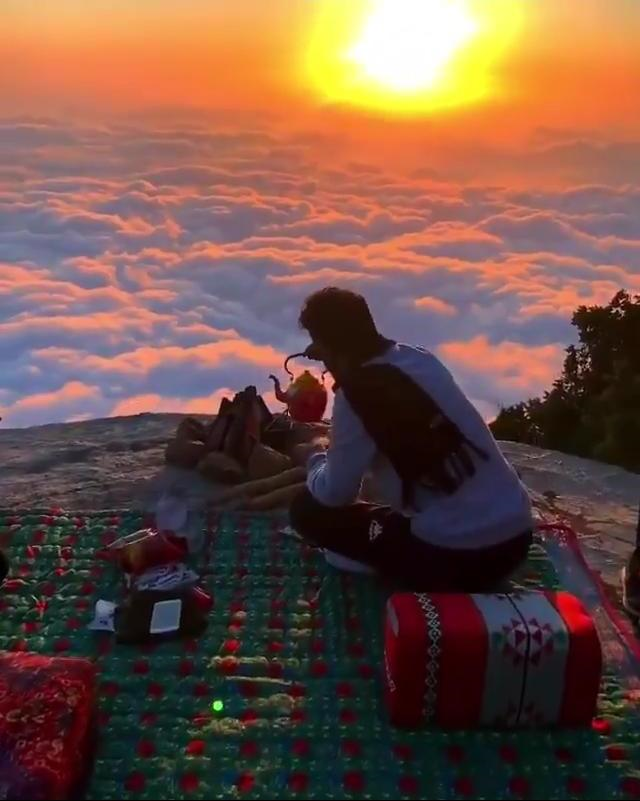 (Optional) your tour leader can recommend for you lovely restaurant in El Sahab Park to have your Lunch. you will be in between the clouds, one of the most beautiful places.the place is above a mountain.
There are two top view points on this hill. They are very near to each other. Lot of monkeys there, better to take some food for them, the moment you get there, they expect you to give them food.
Then we visit the Mud-walled Shada Castle, which is now a handicrafts museum. It is a representation of the beautiful traditional architecture of Asir region. It has a variety of fascinating local handicrafts, household items and more. It is also one of the very few traditional buildings left in Abha, making it mandatory to tour when in the city. Surrounded by modern architecture, this mud-walled tower itself is a great insight into Saudi Arabia's past.
We will drive to the Al-Muftaha district which had a market where we shopped for different kinds of crafts.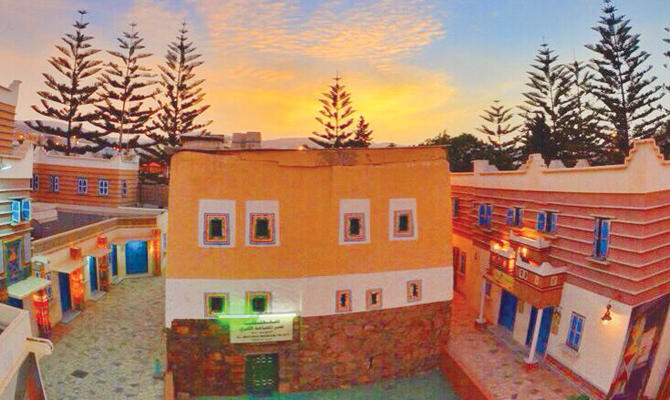 The Muftaha Village that was in a state of neglect was re-built based on inspirations from Asir's heritage and culture. It was built using the traditional methods of construction with local mud and stones.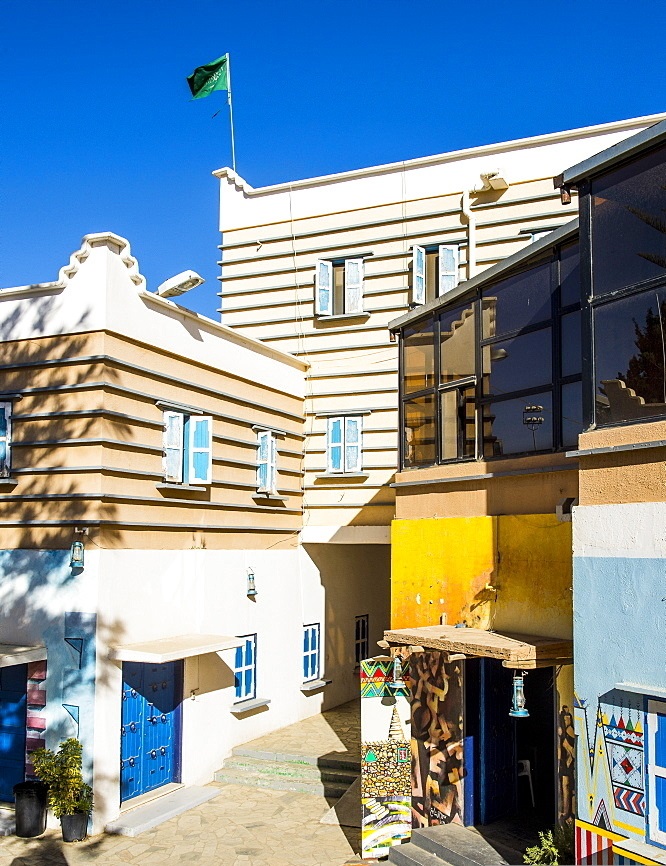 Al-Muftaha, in the center of the city, dates back 260 years. It incorporates adjoining houses along the internal and external passageways built according to the Asir region's traditional construction style. It is distinguished by the small openings and thick walls that can protect the mud walls against rain and provide shade to the buildings.
You will be enjoying the traditional colored houses of the Muftaha village, Its a great chance for photos lover.
Then We will take you to a mountain which took your breath away! its Jabal Al Akhdar or as translated "The Green Mountain". This entire mountain is lit up with green lights and even the clouds above it were green due to the lights.It was a sight to behold.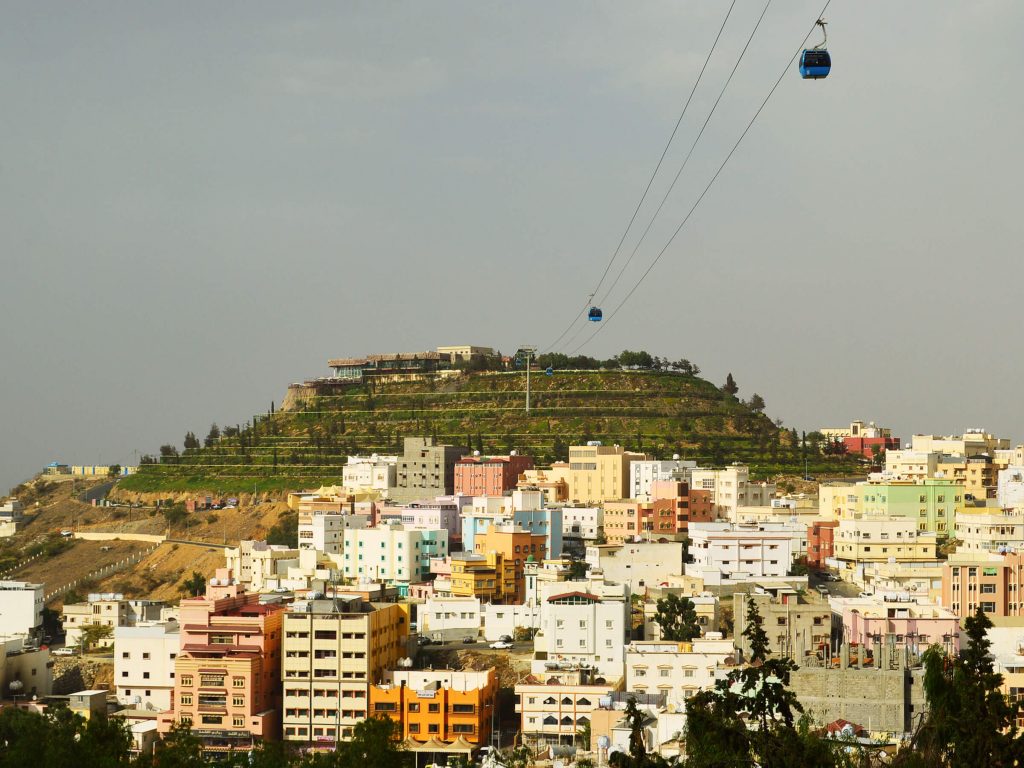 This place as it definitely takes away all your stress and gives you the perfect environment to sit and feast on its beautiful surroundings.
Travel in comfort back to your hotel,Abha has so much to see, feel, eat and buy so if you have time and want to add more to your itinerary – just let us know what you are interested in and we will arrange it for you.
Includes:
Flexibility to customize your itinerary to your own preferences
All transfers by modern air-conditioned van from your hotel in Abha
English speaking tour leader/driver.
Entrance fees
All Service charges and taxes
Excludes