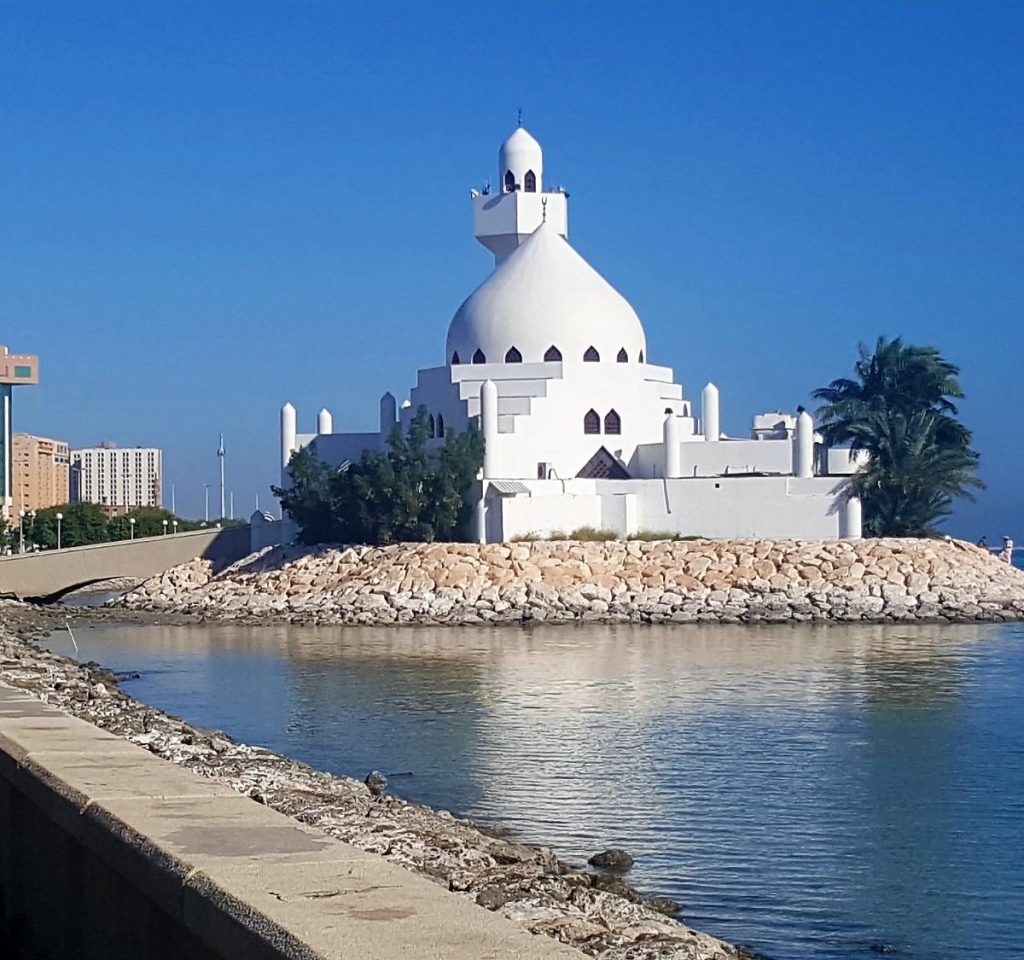 Schedule:
Everyday
Duration:
Approx. 6-7 hours
Pickup Time:
8:00 am – we can change the time to suit you.
Tour Highlights:
the King Abdulaziz Center for World Culture, The Alfan Sharqy Urban Art Exhibition Bayoniya, Al Khobar, Taybeen Museum and Heritage Village in Dammam.
Tour Prices:
| | | | |
| --- | --- | --- | --- |
| Single | 2- 3 Persons | 4-6 Persons | 7-10 Persons |
| 490 $ | 250 $ | 245 $ | 230 $ |

Your Tour leader/driver will be awaiting you. They will be holding a sign of your name, You do not need to look for them – they will be waiting for you and will find you.
From the moment your tour starts, your tour leader will give you full attention. Once in the car, your tour leader will talk to you about all the things on the way as well as other aspects of your tour that will interest you.

Start your tour by visiting the King Abdulaziz Center for World Culture for a photo stop. It rises 90 meters from the desert, The King Abdulaziz Center for World Culture also known as Ithra is situated in Dhahran, Saudi Arabia. It was built by Saudi Aramco and inaugurated by King Salman bin Abdulaziz on December 1, 2016.

Then you will visit The Alfan Sharqy Urban Art Exhibition Bayoniya, Al Khobar. The historic neighborhood of Bayoniya got a makeover in 2018, courtesy of a coterie of young Saudi artists who turned its streets into a giant canvas, complete with an explosion of graffiti. The Alfan Sharky (Art is Eastern) graffiti exhibit was organized by Dawi Gallery, under the sponsorship of Princess Abeerbint Faisal Al Saud, and saw six of the area's traditional houses transformed by a rainbow of murals, chromatic calligraphy, and abstract designs. The walls here are a reminder that exciting and transformative art can appear in the most unexpected of places.

Then we will move on to the next visit to Taybeen Museum, It is a passion project, powered by nostalgia. The the300-square-meter museum in Al Khobar was born of Majid Al Ghamdi's urge to preserve the vintage finds of his youth, a pastime that grew into a collection of retro toys, board and video games, posters, televisions, cameras, and branded food and drink containers 10,000 pieces are strong. With a cabinet charting the evolution of Coke bottles from the 1970s on, plush Sesame Street character toys and vintage Barbies, there is no better place to relive your childhood.

At the end drive to Heritage Village in Dammam, Part museum, part restaurant, Dammam'sturret-topped. it gives visitors a glimpse into a simpler life. The five-story building houses a museum, where troves of jewelry, manuscripts, fabrics, and other artifacts are on display, and a small craft-filled market where Arabic perfumes, incense, woven palm-frond baskets, and wall hangings are sold. But the biggest draw here for many is the restaurant. Curl up on traditional floor cushions and sample delicious local fare, including delectable mezze spreads and platters of grilled meats and rice, for an experience that comes close to eating in a Saudi home.
Travel in comfort back to your hotel, Dammam has so much to see, feel, eat and buy so if you have time and want to add more to your itinerary – just let us know what you are interested in and we will arrange it for you.
Includes:
Flexibility to customize your itinerary to your own preferences
All transfers by modern air-conditioned van from your hotel in Dammam
Tour leader/driver.
Entrance fees
All Service charges and taxes
Excludes: