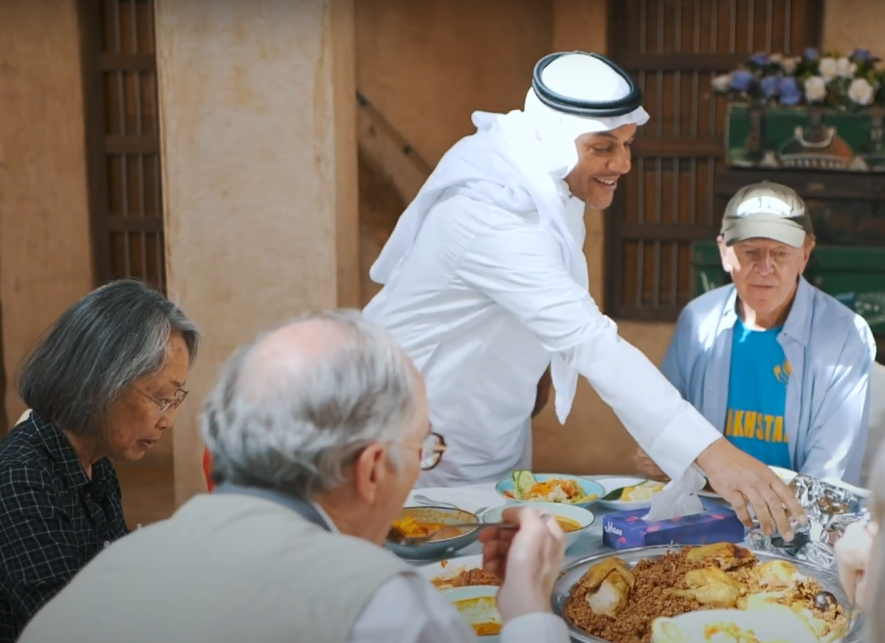 Schedule:
Everyday
Duration:
Approx. 6-7 hours
Pickup Time:
8:00 am – we can change the time to suit you.
Tour Highlights:
Harrat Uwayrid, Elephant Rock, The Arch, Shaden MGallery, Jabal al-Hawar or Al-Hawara Rock, Sahary Al Ula Resort, and Old Market Street in Al Ula Old Town.
Tour Prices:
| | | | |
| --- | --- | --- | --- |
| Single | 2- 3 Persons | 4-6 Persons | 7-10 Persons |
| 550$ | 370$ | 330 $ | 325 $ |
Your Tour leader/driver will be awaiting you. They will be holding a sign of your name, You do not need to look for them – they will be waiting for you and will find you.
From the moment your tour starts, your tour leader will give you full attention. Once in the car, your tour leader will talk to you about all the things on the way as well as other aspects of your tour that will interest you.
Start your tour visiting Harrat Uwayrid to see The amazing view of al Ula city from the top of the highest mountain​. Scale the black lava stone terrain of Harrat Uwayrid and you'll be rewarded with views over Dadan, AlUla Old Town, Musa bin Nusayr Castle, and AlUla Oasis. Arrive before sundown to soak up the sights and sounds of the golden hour, when the sky's orange glow adds a magical touch to the scene.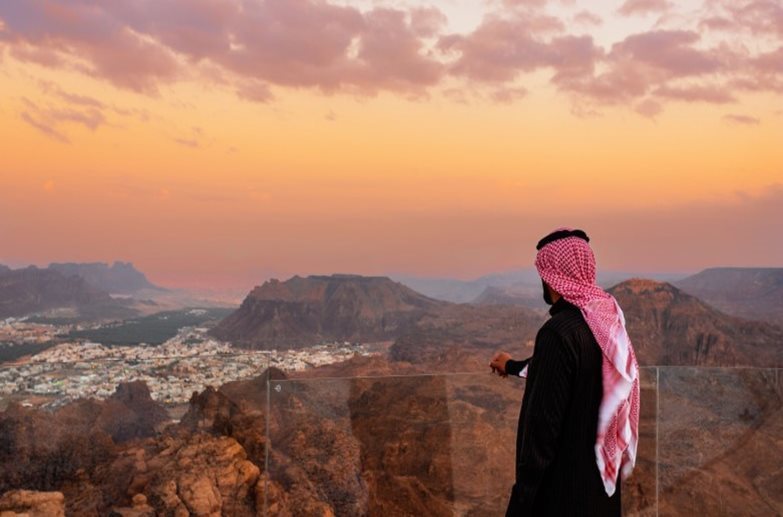 Then enjoy Elephant Rock, This spectacular rock formation resembles an elephant with its trunk touching the ground, is one of AlUla's geomorphological wonders became one of AlUla's iconic landmarks.
Elephant Rock, also known as Jabal AlFil, one of Al Ula's many geological marvels.
Then we will move to the next visit to The Arch, One of Al Ula's most recognizable rock formations, The Arch (also known as Rainbow Rock) is well worth the 90-minute drive from the center of the city. Its bridge-shaped structure, which resembles a rainbow flanked by two clouds, is a rare sight indeed. Though you will be enthralled by this sprawling display of sandstone, don't miss spotting semi-precious desert diamonds on-site. You can eye these multi-colored pieces of quartz embedded in the rock itself and scattered on the surrounding ground.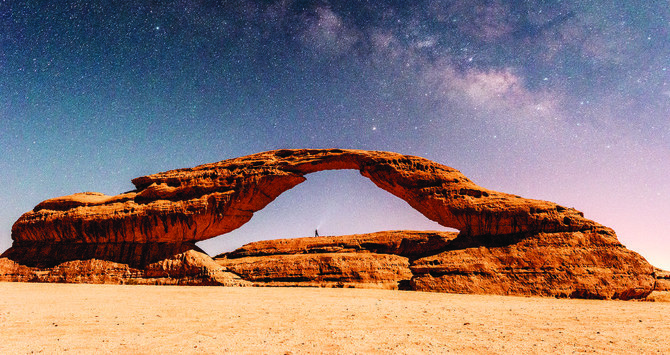 Drive to Shaden MGallery, Al Ula is sited in a breath-taking desert location overlooking fabulous weathered mountains, your tour leader will help you to get photos there. It's a great chance for photo lovers. It has restaurants and cafes to visit.
Then drive to Jabal al-Hawar or Al-Hawara Rock is a large, smooth mountain that is narrated that the elegance of the Prophet Of God Saleh came out of it and the son of the camel came to him after the neck of the naqa, and the mountain is located next to the area of The Naqam al-Naqa, which is also linked to the story of the prophet Of God Saleh at that time and the mountain is located in the area of stone north of al-Ala governorate, which belongs to the area of Medina.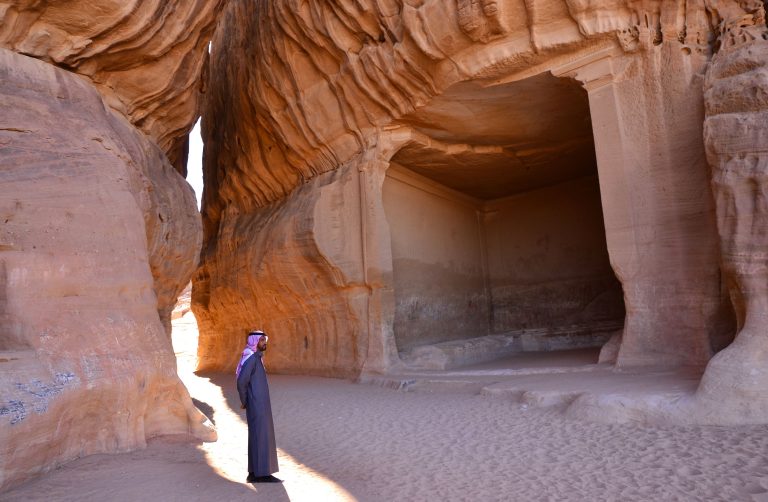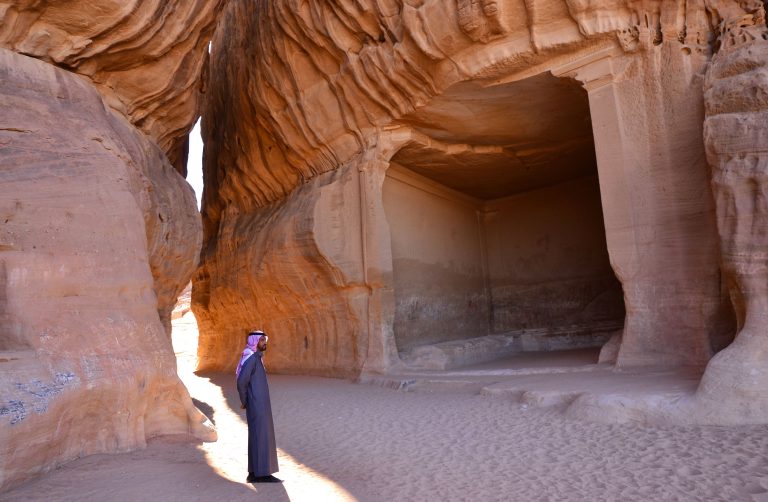 With mountain views, Sahary Al Ula Resort is set in Al Ula and has a restaurant, Its a great chance to take great photo there.
At the end of the tour explore Old Market Street in Al Ula Old Town and shop a variety of retail stores featuring local artisans, entrepreneurs, cafes, and more. Cultural activations, handicraft stores, local specialty foods to name a few, are featured for guests to discover and learn more about the wonders of AlUla.
Travel in comfort back to your hotel, AlUla has so much to see, feel, eat and buy so if you have time and want to add more to your itinerary – just let us know what you are interested in and we will arrange it for you.
Includes:
Flexibility to customize your itinerary to your own preferences
All transfers by modern air-conditioned van from your hotel in AlUla
Tour leader/driver.
Entrance fees
All Service charges and taxes
Excludes