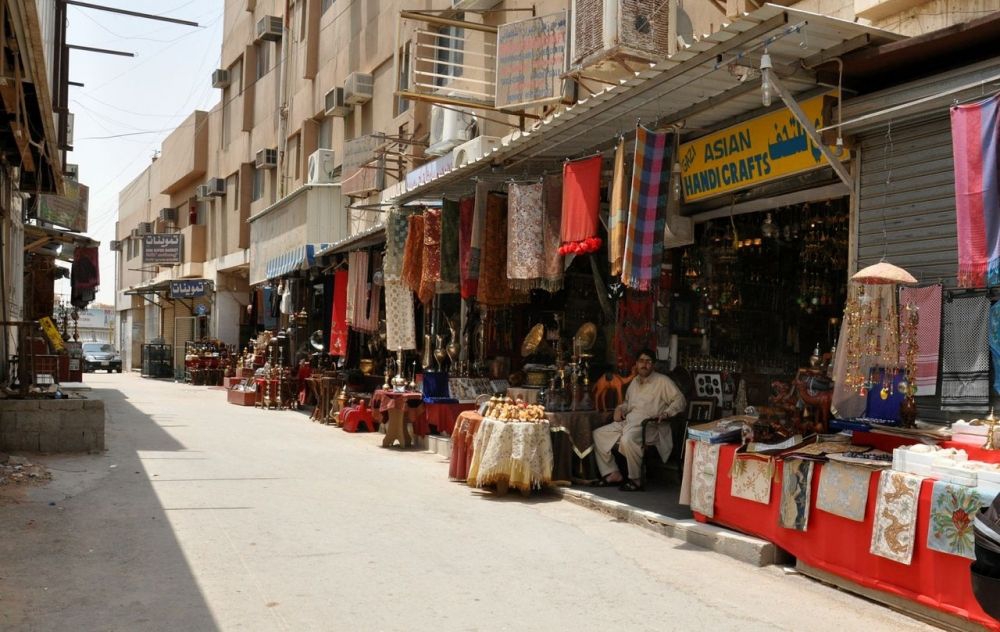 Schedule:
Everyday
Duration:
Approx. 6-7 hours
Pickup Time:
Depend on your arrival flight time
Tour Highlights:
Riyadh Layover Tour: The National Museum, National museum park, Hall of King Abdulaziz, Murraba Palace, Dira Souq, Al Masmak & The Imam Turki Mosque

Tour Prices:
| | | | |
| --- | --- | --- | --- |
| Single | 2- 3 Persons | 4-6 Persons | 7-10 Persons |
| 530 $ | 290 $ | 285 $ | 270 $ |
Your Tour leader/driver will be awaiting you at Riyadh airport. They will be holding a sign of your name, You do not need to look for them – they will be waiting for you and will find you.
From the moment your tour starts, your tour leader will give you full attention. Once in the car, your tour leader will talk to you about all the things on the way as well as other aspects of your Riyadh layover tour that will interest you.

Start your tour visiting the National Museum of Saudi Arabia which has been established in 1419 as a significant part of the king Abdulaziz historical center in Riyadh. Very impressive and important museum about the entire Saudi history, Saudi royal family, the kingdom formation, and everything regarding the political context. you will be led to numerous antiques, manuscripts, and documents that are all chronologically organized. It includes eight main halls: Hall of Man and the Universe, Arab Kingdoms, Pre-Islamic Era, Prophet's Mission, First Saudi State, Unification of the Kingdom Hall & Hall of Hajj and Two Holy Mosques.
The museum includes interesting examples of Arabian and Islamic art as well as architecture. The masterpieces include Prehistoric Elephant Skeleton, huge meteor found in the Empty Quarter in Saudi Arabia desert, Rock Grafitti from Hejaz region backdate to pre Islamic era, Copy of rosetta stone, an example of Madaian Salah Rock-cut tombs.
Then enjoy the National museum park walks through the outdoor gardens one of the best gardens you will visit in Saudi Arabia. King Abdulaziz's historical park is an open area that you can enjoy with your family. Then proceed to the Hall of King Abdulaziz where there is a showroom of old cars that were used by the king.
Then we will move to the next visit to Murraba palace is among the most important palace built by King Abdulaziz. This Palace was to accommodate his family. It was built on the local traditional Najid style by using local building material only. enjoy amazing photos here inside Murraba palace.
Then you will visit the Dira Souq traditional Saudi market which is famous for its variety of old copper and brass objects including silver daggers, silver Beduin's Jewelry and dresses. While entering from main access, one always smells sandalwood fragrance. Dira Souq is worth buying antique carpets and other useful Saudi heritage antiques.

Then visit the Al Masmak, Enjoy and step back in time and explore Saudi Arabia's roots. Fascinating exhibitions on display show maps and photographs of Saudi Arabia, alongside a range of historical artifacts, artworks and audiovisual attractions. A short documentary also re-enacts the capture of the fortress by King Abdul Aziz, whose spearhead you can still see embedded in its wooden gate.

Then visit The Imam Turki bin Abdullah Mosque is an active place of worship in Riyadh named after Turki bin Abdullah bin Muhammad. Seating 17,000 worshippers and measuring 16,800 m2, it is one of the largest mosques in Saudi Arabia.
After finishing your Riyadh layover tour you will be transferred to Riyadh Airport at least 2 hours before your international flight time.
Riyadh Layover Tour Includes:
Pickup service from airport & return
All transfers by air conditioned vehicle
English speaking tour leader/driver.
Entrance fees to all the mentioned sites in our program
All Service charges & taxes
Excludes
Any extras not mentioned in our program
Entry visa to Saudi Arabia ; We can provide you with your visa upon arrival at your request.