Schedule:
Everyday
Duration:
Approx. 4-5 hours
Tour Highlights:
Jeddah's historical downtown area Al-Balad, Beit Nassif, Historical Jeddah north gate, Old Markets, Al Tayebat International City Museum, The New Jeddah Corniche, and Al Shafi Mosque.
Your Saudi Arabia Tours guide will be waiting inside the Jeddah Port for you. They will be holding a sign showing your name. You do not need to look for them – they will be waiting for you and will find you.
From the moment your tour starts, your tour leader will give you full attention. Once in the car, your tour leader will talk to you about all the things on the way as well as other aspects of your tour that will interest you.
Start your tour to visit Jeddah's historical downtown area (Al-Balad) which is the historical area well known as the "Old Town", where many of the oldest families used to live and work. It boasts of old buildings, a traditional souk and many restaurants, where visitors get to walk amid the old streets and experience the traditional landscape of the old town.
When you are in historical Jeddah we will take you back to the old era of Saudi Arabia, all your senses will be in action. You will hear and learn amazing stories about Jeddah and ride and walk through secret doors, Enjoy a wonderful walking Al-Balad.
This history tour of Old Town will take you along all the less known must-see local spots: Beit Nassif, Makkah gate for a photo stop, Historical Jeddah north gate stop for a photo, other historical houses provide a rare opportunity for you to experience the blend of traditional architecture with modernity Old Market hidden gems, Old Jeddah hidden galleries and Local Jeddah food shops only for locals no tourists know about it.
Then you will visit Al Shafi Mosque, The oldest mosque in Jeddah.
Then you will visit only from outside Al Tayebat International City Museum, It's a maze of different rooms covering Saudi history, architecture, interior decoration, Islamic art from Saudi and other Islamic countries. The museum itself is a great place for photos.
Its four-floor collection has displays ranging from pre-Islamic artifacts, exquisite Islamic manuscripts, old coins and weaponry to stunning furniture, pottery and traditional Saudi dress. Replicas of home interiors from every region are also featured. Exhibits are accompanied by excellent information panels, as well as dioramas of the Kingdom's provinces.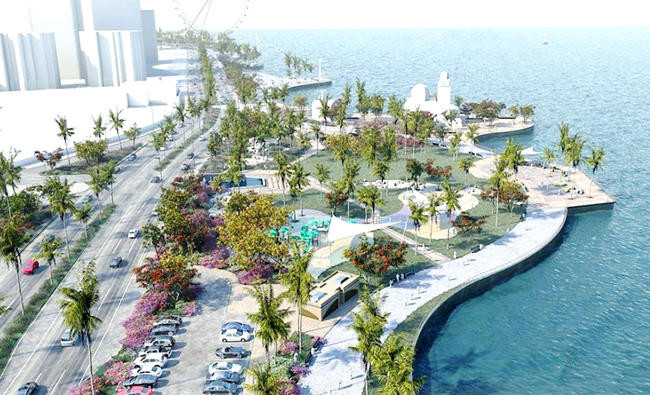 End the tour by enjoying a ride along The New Jeddah Corniche is the 30 km coastal resort area of the city of Jeddah. Located along the Red Sea, the corniche features the coastal road, recreation areas, pavilions and large-scale civic sculptures for all to enjoy and take pictures.
Includes:
Flexibility to customize your itinerary to your own preferences.
Pick up services from Jeddah Port & return (by the cruise exit door)
English speaking tour leader/driver.
Entrance fees.
All Service charges and taxes.
Excludes