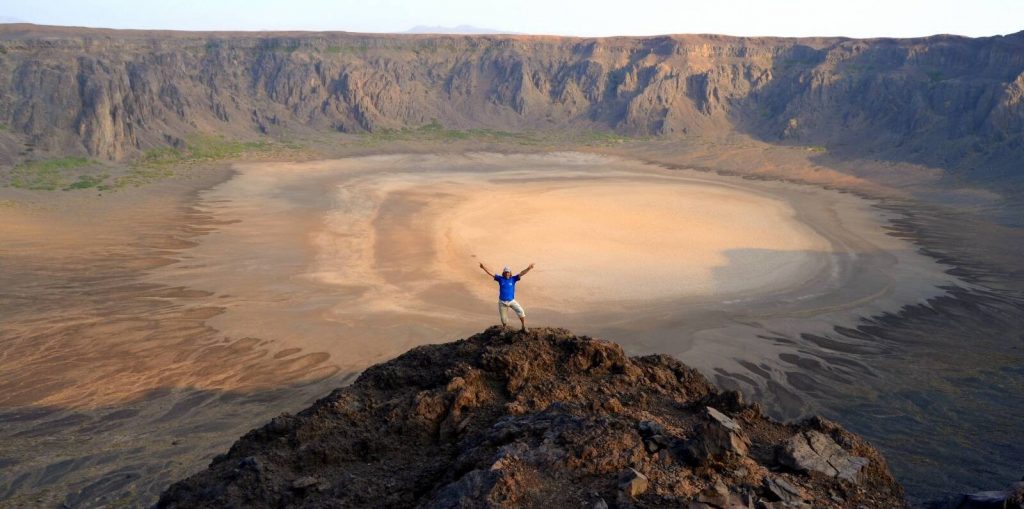 Schedule:
Everyday
Duration:
2 days.
Pickup Time:
8:00 am – we can change the time to suit you.
Tour Highlights:
Trip to Al Wahbah Crater From Jeddah

Tour Prices:
| | | | |
| --- | --- | --- | --- |
| Single | 2- 3 Persons | 4-6 Persons | 7-10 Persons |
| 1000 $ | 700$ | 650 $ | 600 $ |
Day 1 : Al Wahbah Crater
Drive to A wonderful, and still relatively unknown place in the heart of Saudi Arabia.
In western Saudi Arabia is a natural wonder that intel recently was pretty unknown to the outside world.
Al Wahbah Crater, also Maqlaʿ Ṭamiyyah is a volcanic crater, which is about 350 Km away from Jeddah, on the western edge of the Harrat Kishb basalt plateau in the Hejazi region of Saudi Arabia. The Harrat Kishb plateau contains many volcanic cones. The bottom of the crater is covered with white sodium phosphate crystals.
Measuring 4km wide and 250-meters deep, the sprawling Al Wahba crater is one of Saudi Arabia's most dramatic natural wonders: a vast hollow with an opaque lake at its heart.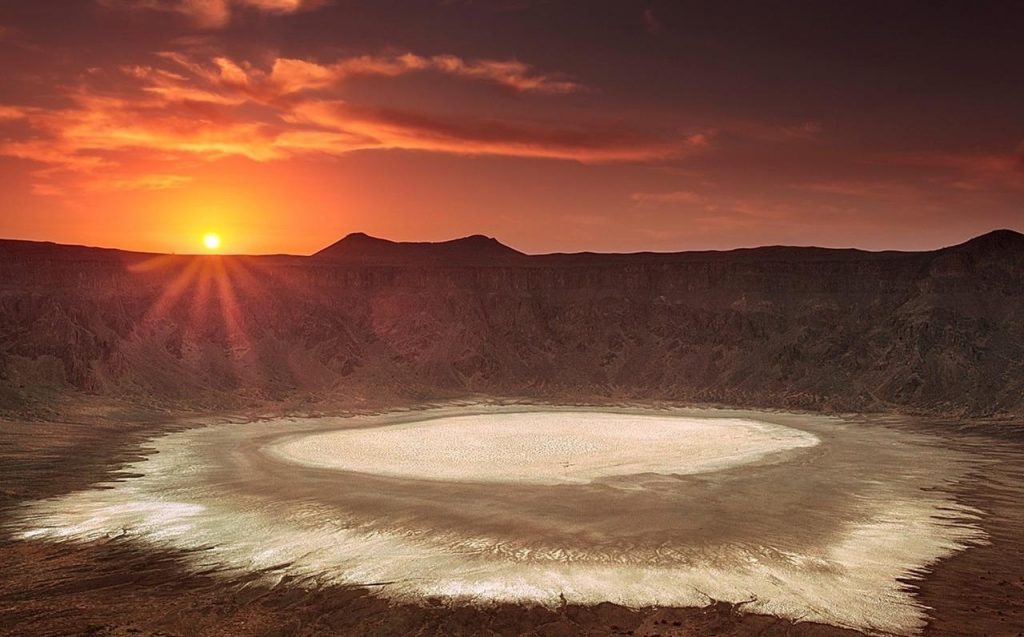 The crater was once thought to have been formed by a meteorite crashing to earth, but research by geologists in the 1960s revealed Al Wahbah to be a maar crater. These shallow hollows are caused by volcanic eruptions that occur when groundwater comes into contact with hot lava.
Locals, however, have their own legend of Al Wahbah's creation. According to the tale, the area once held two mountains: Tamia and Cotton. One night, after a flash of lightning illuminated Cotton's beauty, Tamia fell in love with him and vowed to uproot herself to be closer to her beloved. But before she could reach him, her mountain-cousin Shelman became jealous and shot her with an arrow, sending her crashing to the ground. The crater was formed by her fall.
Overnight in Camping
Day 2 : Al Wahbah Crater
Drive back to Jeddah.
Includes:
English speaking Tour leader/Driver
Pick up & drop off service in your Jeddah hotel.
1 Night in Camping.
Entrance fees
All Service charges and taxes
Transfers
Excludes: